The Egyptian people have ended the rule of Hosni Mubarak. They now find themselves on the threshold of a new era.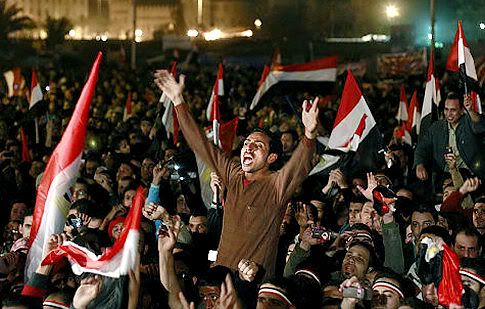 Photo: Curtis/AP via the New York Daily News,

http://www.nydailynews.com/new…
Much remains to be done. Political parties need to be organized, voter rolls prepared, slates of candidates and political platforms prepared, etc., etc.
May the Egyptians make wise decisions and be a model to other peoples yearning to be free.
[Update] – Thanks for finding that video, Rash. Here's the embed. Anyone who isn't moved by this has a hole in their heart. – Ed.