By: Inoljt, http://mypolitikal.com/
For your enjoyment, a few maps of Florida's presidential elections (taken from the New York Times) are posted below.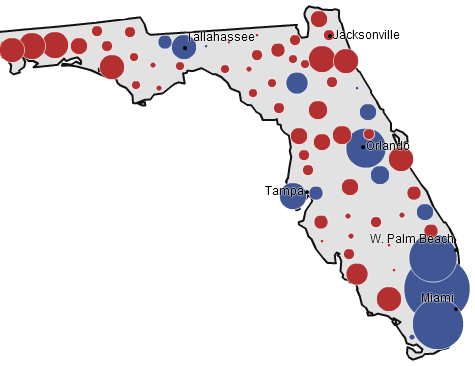 Barack Obama beats John McCain, 50.91% to 48.10%. Notice how well he does in Jacksonville, Orlando, and Miami. On the other hand, John McCain is absolutely dominating the north, where he improved on Bush in a number of smaller counties.
More elections below the fold.