This morning Republican former Joint Chiefs of Staff Chairman Colin Powell and former Secretary of State endorsed Barack Obama for president.
"He has met the standard of being an exceptional president." Powell said. "He has both style and substance. I think he is a transformational figure."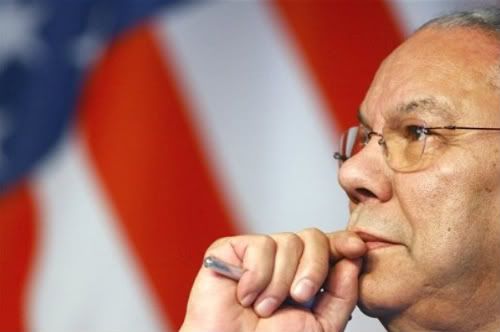 Mr. Powell tries to be kind to John McCain, but points out: "The approach of the McCain campaign has become narrower nad narrower"
And recognizing the position of the country in world affairs, he acknowledges Sen. Obama's leadership ability, "We have to show leadership on some areas that the world is expecting us to."
McCain would be good at pushing the Republican agenda, "but I think we need more than that."
GOP strategist on CNN: "There is no way to spin this. I think you just have to ignore it and move on."
Colin Powell enjoys an 80% approval rating among Americans. "Unprecedented" according to Gallup.