It's Saturday Evening, Hurricane Ike is raining on Texas and damage is being assessed across the state and the Gulf.
Folks are suggesting we should put more oil rigs in Hurricane-prone waters. Maybe that is some part of a mid-term energy solution, maybe it's barking mad.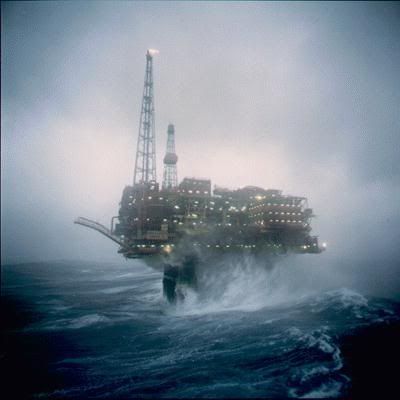 (Note – not a picture from Hurricane Ike)
What's on your fertile minds?