We call this a "miss" in Florida: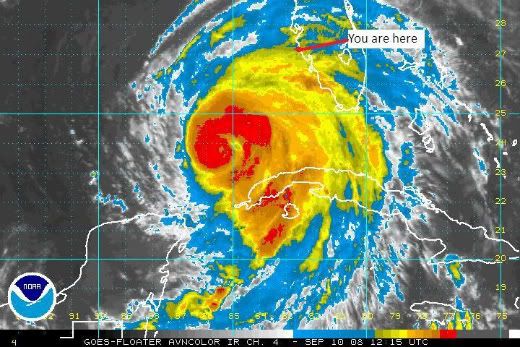 Just a wee bit of rain (OK, dumping buckets, our neighbors' dock is underwater and with a few more inches so is our lawn).
GrasstopsUSA.com is worried: "Alert: GOP May Capitulate on Drill Here, Drill Now – what? Can't we count on them to even keep their stupidest promises?
What's going on in your worlds?