Interrogatories
In the good old (ancient) days, leaders received nicknames like "the Fearless," "the Bold," "the Fat," "the Unready," etc. What nicknames would you give present day "leaders" such as Boehner and McConnell?

Where you disappointed when you learned the moon wasn't made of cheese?

Are you good at building fires? Do you enjoy it?

Are you now, or have you ever been any good on stilts, pogo sticks, skateboards, or ice and roller skates?

Do you like cotton candy?
The Twitter Emitter
TX Sen Ted Cruz asks TX uninsured NOT to sign up for health care, to hurt Obamacare. Has Cruz removed HIS family from gov't health care?

— Jodi (@jodotcom) July 30, 2013
"@BryanJFischer: fracking could make U.S. energy independent, threaten Saudi economy.// It'd also be cool to have a faucet just for fire

— Jack Kimble (@RepJackKimble) July 30, 2013
"Israeli-Palestinian talks are pointless. They never solve anything. Now if you'll excuse me, I have to go vote to repeal Obamacare again."

— Top Conservative Cat (@TeaPartyCat) July 30, 2013
WSJ: "We hope the 'gender police' don't make Obama name Janet Yellen head of the Federal Reserve just because she's qualified and talented."

— Top Conservative Cat (@TeaPartyCat) July 30, 2013
Ironic how in the Bible Belt teenage girls have to pawn their "promise rings" so that they can buy diapers!#GOP #uniteblue #liberal #lib

— GOP4TREASON (@GOPANTIUSA) July 30, 2013
Bradley Manning. The brother Peyton never talks about.

— Crutnacker (@Crutnacker) July 30, 2013
'The only kind of sexuality against nature is pretending to be straight when you're not' http://t.co/F7g29mOqpF #LGBT

— John Fugelsang (@JohnFugelsang) July 30, 2013
"Quit isn't the way we roll in NYC," says Weiner, who didn't quit cyber-sexing girls after he said he would. http://t.co/aG9nveQ951

— daveweigel (@daveweigel) July 30, 2013
GOP primary debates are going to be like a Hunger Games where you're not rooting for anyone and can just really enjoy the gruesome kills.

— pourmecoffee (@pourmecoffee) July 31, 2013
The more things change, the more conservatives don't.

— God (@TheTweetOfGod) July 30, 2013
On This Day
In 1009, Sergius IV succeeded John XVIII as Pope, becoming the 142nd Pope.
In 1492, this was the final day for Jews to remove themselves and their possessions from Spain and all of its territories, under the Alhambra Decree.
In 1498, to the great misfortune of its people, Columbus "discovered" the island of Trinidad.
In 1777, the then-19 year old Marquis de Lafayette (OMG, French!) was given the rank of major-general in the Continental Army.
In 1856, the city of Christchurch in New Zealand was chartered.
In 1930, The Shadow, a popular radio show about a stealthy vigilante crime fighter named Lamont Cranston, premiered on the Street and Smith Detective Story Hour, adapted from stories published by Street and Smith.
In 1948, New York International Airport (now JFK) was dedicated.
In 1964, space probe Ranger 7 transmitted the first close-up pictures of the surface of the moon.
In 1969, Elvis Presley made his first Vegas appearance since 1961, successfully reviving a flagging career. The all-you-can-eat buffets eventually took their toll.
In 1972, Thomas Eagleton withdrew as VP running mate for George McGovern when the press reported that he had at one time sought psychiatric treatment. (As opposed to today, when the Congressional majority needs the treatment but would never dream of seeking it.)
In 1981, a Major League Baseball strike ended (after 713 games had been cancelled).
In 2006, the ailing Fidel Castro transferred power to his brother, Raúl Castro.
In 2012, Michael Phelps broke the record for most medals won in the Olympics.
Born on This Day
1396 – Philip the Good, French son of John the Fearless (d. 1467)
1702 – Jean Denis Attiret, French missionary and painter (d. 1768)
1724 – Noël François de Wailly, French lexicographer (d. 1801)
1804 – George Baxter, English printmaker (d. 1867)
1823 – Germain Fabius Brest, French Austrian painter (d. 1900)
1825 – William S. Clark, American senator and scholar (d. 1886)
1837 – William Quantrill, American chemist, educator, and soldier (d. 1865)
1844 – Léon-Augustin L'Hermitte, French painter (d. 1925)
1848 – Jean Baptiste Olive, French painter (d. 1936)
1860 – Mary Vaux Walcott, American painter and naturalist (d. 1940)
1863 – Ernest Bieler, Swiss painter (d. 1948)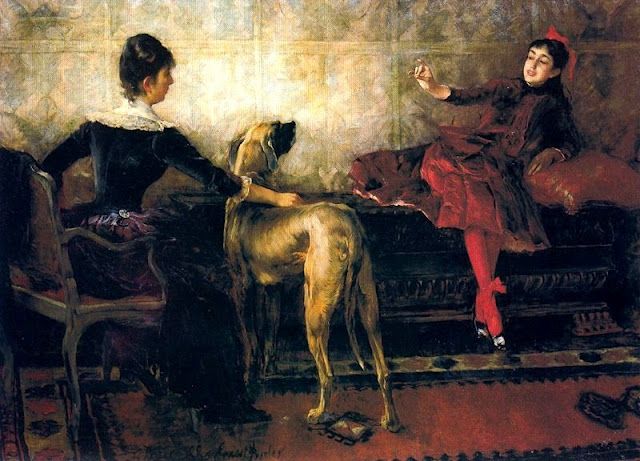 1875 – Jacques Villon, French Cubist painter and illustrator (d. 1963)
1879 – Léopold Survage, Russian-born avant garde painter (d. 1968)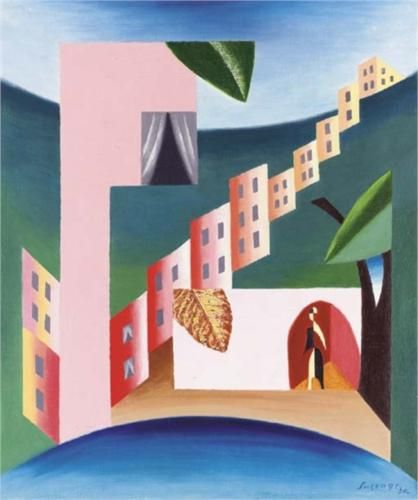 1883 – Erich Heckel, German Expressionist painter (d. 1970)
1883 – Paul Kleinschmidt, German painter (d. 1949)
1886 – Fred Quimby, American animator and producer (Tom and Jerry) (d. 1965)
1886 – Constant Permeke, Flemish expressionist painter and sculptor (d. 1952)
1898 – Doris Zinkeisen, Scottish painter. (d. 1991) She and her sister Anne were at one time mere painters of pretty portraits, but both were war artists during WW2. Doris was at Belsen for a long time and recorded much of what she saw there.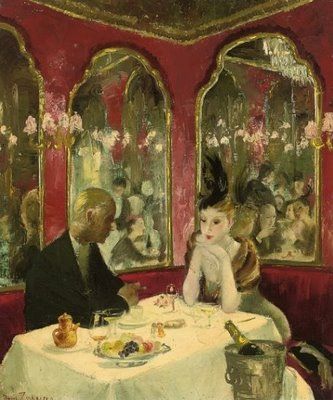 1901 – Jean Dubuffet, French painter and sculptor (d. 1985)
1907 – Roy Milton, American singer, drummer and bandleader (d. 1983)
1911 – George Liberace, American violinist and arranger (d. 1983)
1912 – Milton Friedman, American economist, Nobel Prize laureate (d. 2006)
1921 – Whitney Young, American civil rights activist (d. 1971)
1923 – Ahmet Ertegun, Turkish-American record producer, founded Atlantic Records (d. 2006)
1923 – Jimmy Evert, American tennis player and coach
1931 – Kenny Burrell, American guitarist
1939 – France Nuyen, French actress
1943 – William Bennett, American politician, 3rd United States Secretary of Education
1944 – Geraldine Chaplin, American actress
1945 – Gary Lewis, American singer and drummer (Gary Lewis & the Playboys)
1956 – Deval Patrick, American politician, 71st Governor of Massachusetts
1957 – Daniel Ash, English singer-songwriter and guitarist (Bauhaus, Love and Rockets, and Tones on Tail)
1958 – Bill Berry, American singer-songwriter and drummer (R.E.M. and Hindu Love Gods)
1962 – Wesley Snipes, American martial artist, actor, and producer
1965 – J. K. Rowling, English author
1966 – Dean Cain, American actor
1968 – Mark Cuban, American businessman, investor, and author
1970 – Ben Chaplin, English actor
1974 – Emilia Fox, English actress
1978 – Will Champion, English drummer and singer (Coldplay)
1981 – M. Shadows, American singer-songwriter (Avenged Sevenfold)
1982 – Jeff DaRosa, American singer and bass player (Dropkick Murphys and The Exit)
Died on This Day
1508 – Na'od, Ethiopian emperor (b. 1494)
1556 – Ignatius of Loyola, Spanish priest and theologian, founded the Society of Jesus (b. 1491)
1693 – Willem Kalf, Dutch still life painter (b. 1619)
1726 – Nicolaus II Bernoulli, Swiss mathematician (b. 1695)
1784 – Denis Diderot, French philosopher and writer (b. 1713)
1760 – Adrien Manglard, French marine painter (b. 1695)
1863 – William Henry Knight, British painter (b. 1823)
1875 – Andrew Johnson, American politician, 17th President of the United States (b. 1808)
1886 – Franz Liszt, Hungarian composer (b. 1811)
1888 – Frank Holl, English painter (b. 1845)
1906 – Ferdinand von Wright, Finnish bird painter (b. 1822)
1926 – Lionel Noël Royer, French painter (b. 1852)
1944 – Antoine de Saint-Exupéry, French pilot and writer (b. 1900)
1966 – Bud Powell, American pianist (b. 1924)
1986 – Teddy Wilson, American pianist (b. 1912)
2001 – Poul Anderson, American sci-fi and fantasy author (b. 1926)
2004 – Virginia Grey, American actress (b. 1917)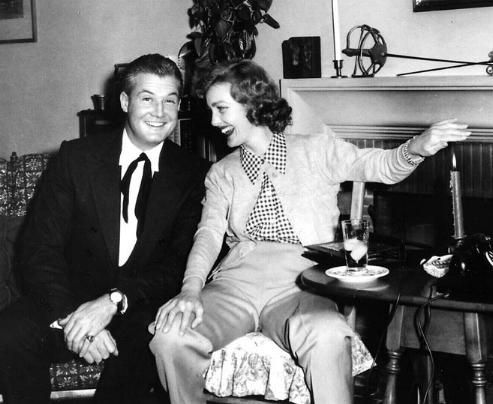 2012 – Gore Vidal, American author, actor, and activist (b. 1925)
Today is
Cotton Candy Day

Jump for Jelly Beans Day

Parent's Day

International Dance Day

Mutt's Day

Uncommon Instruments Awareness Day