Interrogatories
It's National Cheesecake Day. What's the best cheesecake you ever had?

Did you ever have a treehouse? If you had to do without, did you at least like to climb trees?

Are you good at riding horses? What is your saddle preference?

Did you ever get into an actual physical altercation? Can you tell us about it?
The Twitter Emitter
Shocking NSA revelation: Speaker Boehner made entirely of cheddar. #TheCheese

— Christopher Moore (@TheAuthorGuy) July 26, 2013
By time you finish this sentence, Halliburton will generate enough revenue to pay fine for destroying evidence in history's worst oil spill.

— Robert Reich (@RBReich) July 26, 2013
There's no "i" in "team." But there's an "i" in "Tim," and my friend Carlos pronounces it "team" so… there you go.

— Bill Murray (@BiIIMurray) July 27, 2013
I hope Obama won't appoint Janet Yellen to Fed chair without a full and fair public discussion on her appearance and dress.

— Jesse Berney (@jesseberney) July 29, 2013
White males go on berserk rampage through Huntington Beach area: http://t.co/dnoGfKXoJs Will nobody address white male crime?

— JSG (@jsgaetano) July 29, 2013
All the prison breaks across the Middle East will be know as the "Arab Sprung".

— Elayne Boosler (@ElayneBoosler) July 29, 2013
Tonight on Shiny Object Theater: A former government official has lunch with the president. What does this mean three years from today?

— Emilio Distress (@vcthree) July 29, 2013
That awkward moment when actual North Carolina legislation becomes indistinguishable from satire.

— Top Conservative Cat (@TeaPartyCat) July 29, 2013
But, you know, a lot of people probably got run over at car shows.

— David Waldman (@KagroX) July 29, 2013
What's more fun, repealing Obamacare or defunding ACORN?

— Sahil Kapur (@sahilkapur) July 29, 2013
Good God. Rush Limbaugh is more disgusting than truck stop drain hair.

— Lizz Winstead (@lizzwinstead) July 29, 2013
Dick Cheney is so evil his horcruxes try to destroy themselves.

— John Fugelsang (@JohnFugelsang) July 29, 2013
On This Day
In 762, Abu Ja'far Abdallah ibn Muhammad al-Mansur founded the city of Baghdad.
In 1729, Baltimore, Maryland was founded.
In 1839, captured would-be-slaves mutinied aboard the ship La Amistad, successfully taking command.
In 1866, the Louisiana government (Demo, I mean Dixie-cratic at the time) raided a meeting of the Republican Party (at that time the Party of Lincoln) because it was (gasp!) integrated. 40 died and 150 injured in the resulting mêlée.
In 1932, the first Technicolor cartoon short, Disney's Flowers and Trees, premiered.
In 1952, the Oscar winning film High Noon, starring Gary Cooper and Grace Kelly, was released.
In 1965, The Rolling Stones album, Out of Our Heads, was released in the U.S., becoming their first number one album in this country.
In 1975, former Teamsters leader Jimmy Hoffa was last seen in a Detroit parking lot.
In 2003, the very last of the old style VW bugs was produced in Mexico.
In 2006, the long running British musical TV show, Top of the Pops (provider of many a yummy You Tube video) was shown for the last time.
Born on This Day
1511 – Giorgio Vasari, Italian painter, writer, historian, and architect (d. 1574)
1699 – Giuseppe Marchesi, Italian painter (d. 1771)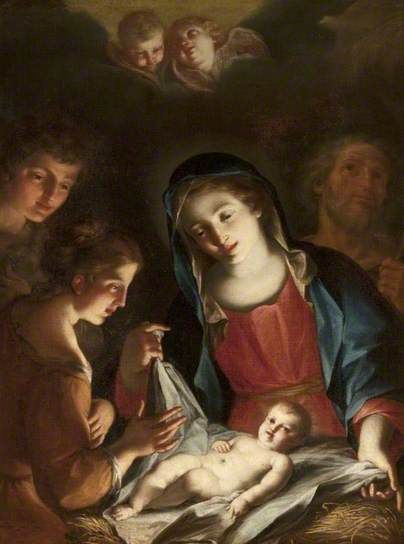 1818 – Emily Brontë, English novelist (d. 1848)
1819 – Edouard Henri Girardet, Swiss painter (d. 1880)
1826 -Achille Zo, French painter (d. 1901)
1853 – Julian Falat, Polish painter (d. 1929)
1863 – Henry Ford, American businessman, founder of the Ford Motor Company (d. 1947)
1872 – Princess Clémentine of Belgium (d. 1955)
1881 – Smedley Butler, American marine general (who foiled a right-wing government takeover) (d. 1940)
1882 – Robert Julian Onderdonk, American landscape painter (d. 1922)
1890 – Casey Stengel, American baseball player and manager (d. 1975)
1895 – Wanda Hawley, American actress (d. 1963)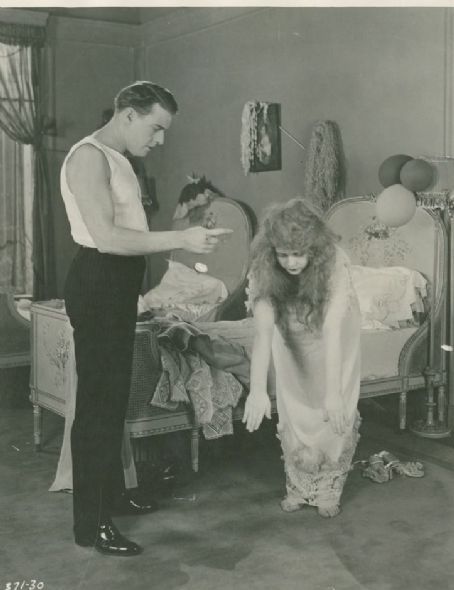 1909 – Magda Schneider German actress (d. 1996)
1910 – Edgar de Evia, American photographer (d. 2003)
1929 – Sid Krofft, Canadian puppeteer and producer
1933 – Edd Byrnes, American actor
1934 – Bud Selig, American businessman, 9th Commissioner of Baseball
1936 – Buddy Guy, American singer-songwriter and guitarist
1939 – Peter Bogdanovich, American director
1939 – Eleanor Smeal, American activist, founded the Feminist Majority Foundation
1940 – Patricia Schroeder, American politician
1941 – Paul Anka, Canadian singer-songwriter and actor
1945 – David Sanborn, American saxophonist and composer
1947 – Arnold Schwarzenegger, Austrian-American bodybuilder, actor, and politician, 38th Governor of California
1948 – Jean Reno, Moroccan-French actor
1948 – Otis Taylor, American singer-songwriter, guitarist, and composer
1949 – Duck Baker, American guitarist
1955 – Rat Scabies, English drummer (The Damned)
1956 – Anita Hill, American attorney and academic, witness at the sexual harassment trial against Clarence Thomas
1958 – Kate Bush, English singer-songwriter and producer
1960 – Richard Linklater, American director and screenwriter
1961 – Laurence Fishburne, American actor
1962 – Alton Brown, American chef, author, and producer
1963 – Lisa Kudrow, American actress, writer, and producer
1964 – Vivica A. Fox, American actress and producer
1968 – Sean Moore, Welsh drummer (Manic Street Preachers)
1974 – Hilary Swank, American actress
1977 – Ian Watkins, Welsh singer-songwriter (Lostprophets and Public Disturbance)
Died on This Day
579 – Pope Benedict I
1528 – Palma Vecchio aka Jacopo Negretti, Italian painter (b. 1480)
1550 – Thomas Wriothesley, 1st Earl of Southampton, English politician (b. 1505)
1683 – Maria Theresa of Spain (b. 1638)
1718 – William Penn, English businessman and philosopher, founder of the Province of Pennsylvania (b. 1644)
1746 – Francesco Trevisani, Italian painter (b. 1656)
1789 – Giovanna Bonanno, Italian poisoner and alleged witch (b. c. 1713)
1898 – Otto von Bismarck, German politician, 1st Chancellor of Germany (b. 1815)
1899 – Adolf Schreyer, German painter (b. 1828)
1900 – Alfred, Duke of Saxe-Coburg and Gotha (b. 1844)
1918 – Joyce Kilmer, American poet (b. 1886)
1975 – James Blish, American science fiction author (_Cities in Flight_) (b. 1921)
1983 – Lynn Fontanne, English actress (b. 1887)
1992 – Brenda Marshall, American actress (b. 1915)
1996 – Claudette Colbert, American actress (b. 1903)
1998 – Buffalo Bob Smith, American television host (b. 1917)
2007 – Ingmar Bergman, Swedish director (b. 1918)
2007 – Bill Walsh, American football coach (b. 1931)
2012 – Maeve Binchy, Irish author, playwright, and journalist (b. 1940)
Today is
Feast of the Throne (Morocco)

National Cheesecake Day

Father-in-Law Day

Paperback Book Day