Interrogatories
In the wake of various sex scandals, it has been brought up that the merest whiff of SEX!!!! will tar a female politician for life, but men can usually apologize and bounce back. Why do you think that there have been no real sex scandals involving female American politicians? Is it because they are smart enough not to do it? Smart enough to be discreet? Or do you think none of them have been caught yet?

Do you think if a female politician were so compromised, that the press would have the usual double standard about Republicans (OK) and Democrats (Bad!)?

What is your favorite Ben and Jerry's flavor?

Have you ever marched in a parade?

What is the best dinner you ever made?
The Twitter Emitter
CNN's Don Lemon said something stupid and then doubled down:
Blacks could have prevented Jim Crow by simply throwing their food wrappers in the nearest garbage can #DonLemonLogic

— K Chamomile (@kchamomile) July 28, 2013
if we keep naming our kids things like Quontisha & Dearion, there will never be a 'flesh' colored band-aid for black people. #DonLemonLogic

— Brokey McPoverty (@brokeymcpoverty) July 28, 2013
#DonLemon telling black men to dress differently to avoid racism is like telling a woman to change her clothes to not get raped

— Vision (@VisionPoet) July 28, 2013
who took don lemon's advice and bought their kid a bunch of polos and khakis for school, BUT THEN FOUND OUT RAHM CLOSED THE GODDAMN SCHOOL

— African Strongman (@bIoach) July 28, 2013
Remember that time black people pulled up their pants and crime ended forever?

— Jesse Berney (@jesseberney) July 28, 2013
I stopped reading @rezaaslan's book "Zealot" when I saw he numbered the pages and endnotes with Arabic numerals! #CreepingSharia #tcot

— Gen JC Christian (@JC_Christian) July 27, 2013
White people believe not being racist consists of two things. 1) Not using the word nigger. 2) Having Black friends.

— zellie (@zellieimani) July 28, 2013
Guy in first class calling our weather delay "incompetence" ("I can't believe I pay money for this!") will be the first one eaten.

— Ana Marie Cox (@anamariecox) July 28, 2013
GREAT NEWS FOR CHRISTIAN CLIMATE CHANGE DENIERS: Scientists now agree prayer is the only thing that can save us http://t.co/nQY9K0hrvj

— The Daily Edge (@TheDailyEdge) July 28, 2013
The problem with retconning one's personal stupidity is that one is usually still stupid. So one just ends up digging the hole deeper.

— John Scalzi (@scalzi) July 28, 2013
If Fox thinks muslims can't talk about jesus I assume they won't have on anymore people who haven't served in wars trying to start new ones.

— Jamie Kilstein (@jamiekilstein) July 29, 2013
On This Day
In 1148, the Siege of Damascus ended in a resounding defeat for the Crusaders bigots.
In 1836, the famous Parisian monument, the Arc de Triomphe, was inaugurated. It did not, however, make an inaugural speech.
In 1914, telephone service began between San Francisco and New York City.
In 1958, the National Aeronautics and Space Act was signed by President Eisenhower, creating NASA. Thanks, Dwight!
In 1959, Hawaii held its first congressional elections as a U.S. state.
In 1966, Bob Dylan was injured when the brakes on his Triumph 500 motorcycle froze and he was tossed off the bike, injuring his neck. Being naturally reclusive, when he took off the next nine months to recover, rumors were flying about the extent of his injury being far worse than he let on. Others say that he might not have been injured at all, and took advantage of the incident to have a little privacy. He made good use of the time, since this is when The Basement Tapes were recorded.
In 1966, Cream played on stage for the first time, at The Twisted Wheel in Manchester.
In 1966, Datebook magazine published an interview with John Lennon from the previous March, where he had commented in the course of the conversation that the Beatles were "more popular than Jesus." An immediate uproar ensued, with bonfires of their records and the like. Lennon apologized and it eventually blew over. Today it would not blow over so easily, but fanaticism is on the rise.
In 1968, Gram Parsons quit the Byrds, refusing to play with them in segregated South Africa.
In 1981, Prince Charles and Lady Di tied the knot at St. Paul's Cathedral and on millions of TV sets worldwide. The bride's sleeves were bigger than her head and her new husband's head combined.
In 1983, National Lampoon's Vacation was released.
In 1987, Ben and Jerry's introduced their first flavor with a celebrity theme – Cherry Garcia.
In 1988, the South African government banned the anti-apartheid film, Cry Freedom.
In 2007, Martin Grondin started the LOLCat Bible Translation Project.
In 2008, Senator Ted "Series of Tubes& Stevens was indicted for 7 felonies. The case was thrown out because over-zealous prosecutors concealed evidence.
Born on This Day
1629 – Pieter van Bredael, Flemish painter (d. 1719)
1792 – Peter von Hess, German painter (d. 1871)
1805 – Alexis de Tocqueville, French historian and scientist (d. 1859)
1817 – Ivan Aivazovsky, Russian seascape painter (d. 1900)
1824 – Eastman Johnson, U.S. painter (d. 1906)
1838 – Etienne Prosper Berne-Bellecour, French artist (d. 1910)
1849 – Edward Theodore Compton, British painter of the Alps (d. 1921)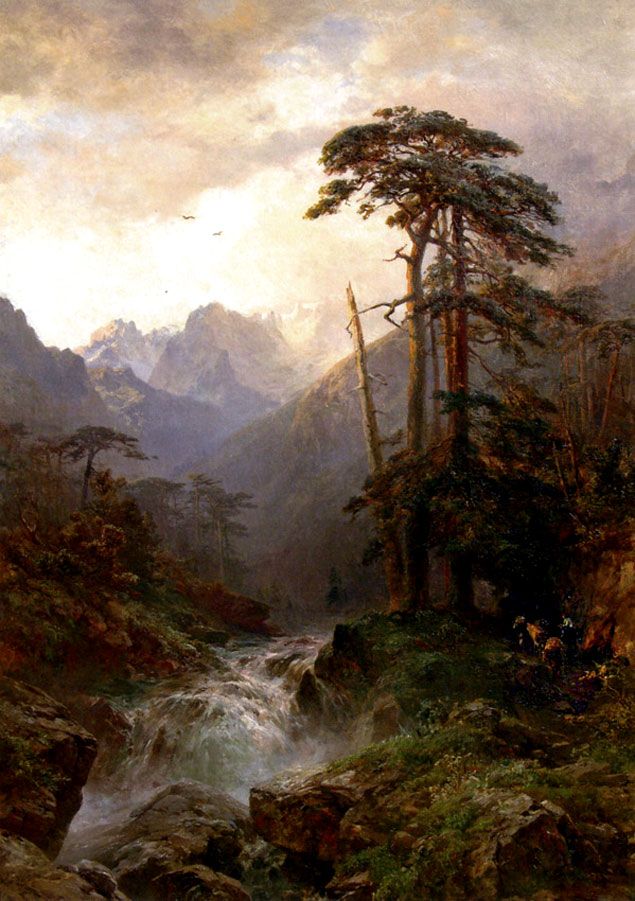 1862 – Robert Reid, U.S. painter (d. 1929)
1869 – Booth Tarkington, American novelist and playwright (d. 1946) (The Magnificent Ambersons, Alice Adams)
1876 – Maria Ouspenskaya, Russian-American actress (d. 1949)
1878 – Don Marquis, American author (d. 1937) (archy and mehitabel)
1883 – Benito Mussolini, Italian dictator (d. 1945)
1883 – Armando Spadini, Italian painter (d. 1925)
1885 – Theda Bara, American silent film star – the first "vamp" (d. 1955)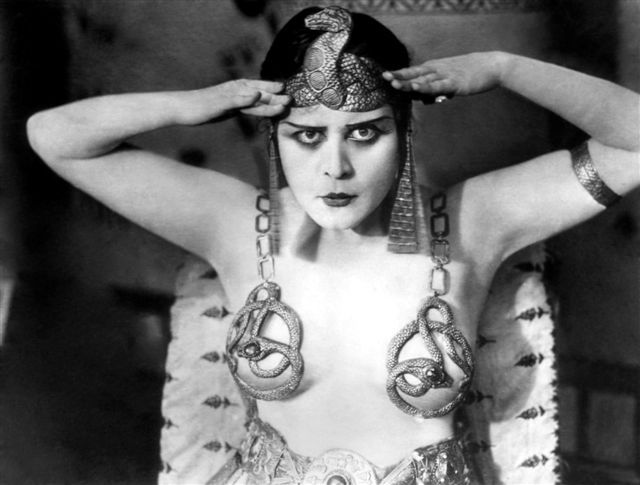 1889 – Ubaldo Oppi, Italian painter (d. 1946)
1892 – William Powell, American actor, star of the delightful "Thin Man" series (d. 1984)
1905 – Clara Bow, American silent film star, called "The It Girl" (d. 1965)
1905 – Thelma Todd, American actress (d. 1935)
1906 – Diana Vreeland, legendary French-American fashion editor (d. 1989)
1907 – Melvin Belli, American ambulance chaser (d. 1996)
1914 – Irwin Corey, American comedian, actor, and activist
1916 – Charlie Christian, American guitarist (d. 1942)
1923 – Jim Marshall, English businessman, founder of Marshall Amplification (d. 2012)
1936 – Elizabeth Dole, former Republican senator from North Carolina
1938 – Peter Jennings, Canadian-American TV journalist, possibly the last deserving of that name. (d. 2005)
1941 – David Warner, English actor who excels at depictions of villainy
1953 – Ken Burns, American director and producer of documentaries
1953 – Tim Gunn, American television host and businessman (Project Runway)
1953 – Geddy Lee, Canadian singer-songwriter, bass player, and producer (Rush and Big Dirty Band)
1953 – Patti Scialfa, American singer-songwriter and guitarist (E Street Band)
1968 – Rodney Allen Rippy, American cute kid from Jack-in-the Box commercials and recent Compton, CA mayoral candidate (he dropped out)
1972 – Wil Wheaton, American actor, geek, tweeter, churro addict, and tabletop game aficionado
Died on This Day
1099 – Pope Urban II (b. 1042)
1644 – Pope Urban VIII (b. 1568)
1833 – William Wilberforce, English politician and philanthropist (b. 1759)
1854 – Pierre Duval Le Camus, French painter (b. 1790)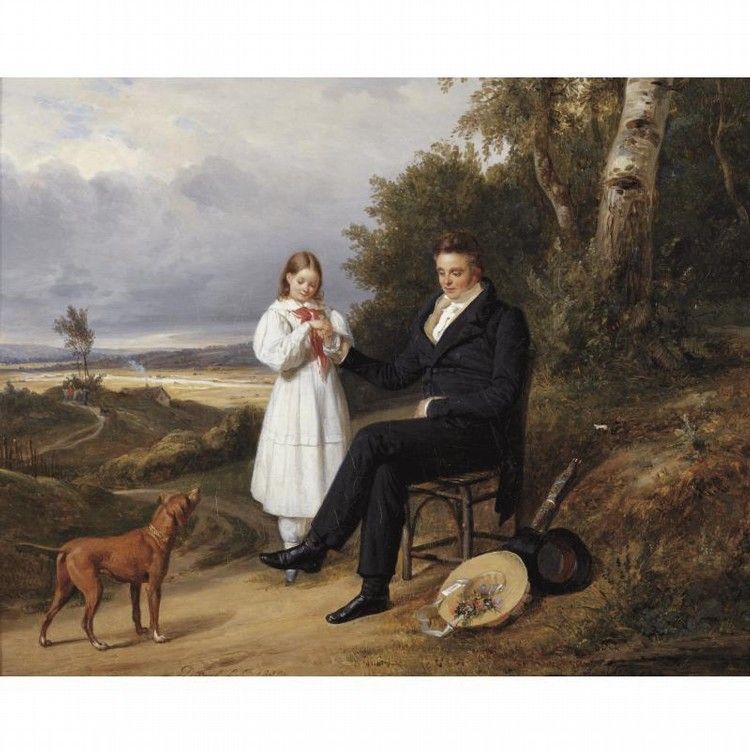 1870 – James Baker Pyne, English painter (b. 1800)
1890 – Vincent van Gogh, Dutch painter (b. 1853)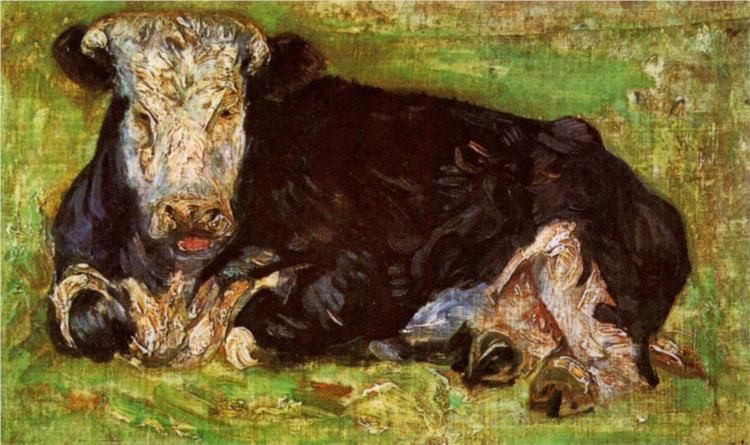 1898 – Arturo Michelana, Venezuelan painter (b. 1863)
1918 – Ernest William Christmas, Australian painter (b. 1863)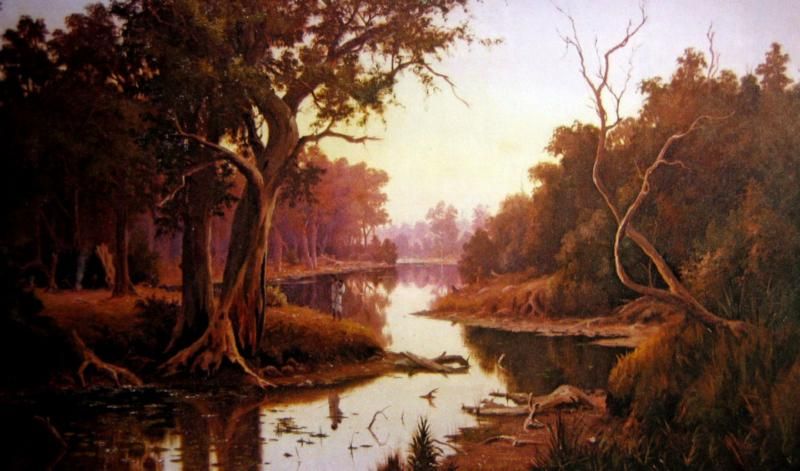 1942 – Wojciech Kossak, Polish painter (b. 1856) (See Tipple Jar)
1973 – Max Gubler, Swiss painter (b. 1898)
1974 – Cass Elliot, American singer (The Mamas & the Papas)
1981 – Robert Moses, American urban planner (a very bad one)
1983 – Luis Buñuel, Spanish director and writer (b. 1900)
1983 – Raymond Massey, Canadian actor (b. 1896)
1983 – David Niven, English actor (b. 1910)
1998 – Jerome Robbins, American choreographer, director, and producer (b. 1918)
2007 – Tom Snyder, American newscaster and talk show host (The Tomorrow Show) (b. 1936)
Today is
Cheese Sacrifice Purchase Day

National Lasagna Day

International Tiger Day