Good morning! Sunday already. Some Sunday music, first.
What is the best adventure you ever had (even if it wasn't fun at the time)? Have you won any awards? What imaginary award are you deserving of? Do you use baby talk with your pets (or children or grandchildren)? Do you have rhythm? Do you play any musical instruments? Well?
The Twitter Emitter
NRA: Freeways don't need "lanes." Criminals aren't going to stay in them anyway.

— LOLGOP (@LOLGOP) January 31, 2013
Rain, sleet, snow or dark of night will NOT destroy the #USPS. But the GOP sneaking behind our backs will.#saveUSPS

— Reverend Sue (@ReverendSue) February 8, 2013
Gingrich urges Republicans to "accept reality" in immigration debate "although there's no need to start pandering to climate scientists yet"

— The Daily Edge (@TheDailyEdge) February 10, 2013
Happy Birthday, Reagan! We're going to rename all those government buildings and airports for Obama, since you hated the government so much.

— kara vallow (@teenagesleuth) February 10, 2013
America. Where the billionaires are jealous of the postal workers.

— LOLGOP (@LOLGOP) February 10, 2013
Anti-alcohol Christians should remember that in the Bible Jesus is the leading cause of drinking at parties.

— John Fugelsang (@JohnFugelsang) February 10, 2013
Republicans unveil new plan to reach out to women with one hand, while still holding a transvaginal probe behind their backs with the other

— The Daily Edge (@TheDailyEdge) February 10, 2013
On This Day
In 1763, France ceded Canada to England under the Treaty of Paris, which ended the French and Indian War.
In 1840, Britain's Queen Victoria married Prince Albert of Saxe Coburg-Gotha (who must have come out of the can for this occasion).
In 1846, members of the Church of Jesus Christ of Latter-Day Saints (the Mormons) began an exodus west from Illinois.
In 1954, President Dwight Eisenhower warned against United States intervention in Vietnam. (You notice nobody ever listened to his warnings?)
In 1967, the 25th Amendment to the Constitution, dealing with presidential disability and succession, was ratified.
In 1989, Ron Brown was elected chairman of the Democratic National Committee, becoming the first African-American to head a major U.S. political party.
In 1998, voters in Maine repealed a gay rights law passed in 1997. The law was reinstated by popular vote in 2012.
Born on This Day
1744 – William Cornwallis, English Royal Navy admiral (d.1819)
1783 – Fyodor Petrovich Tolstoy, Russian painter (d. 1873)
1785 – Claude-Louis Navier, French physicist (d. 1836)
1791- Francesco Hayez, Italian painter (d. 1881)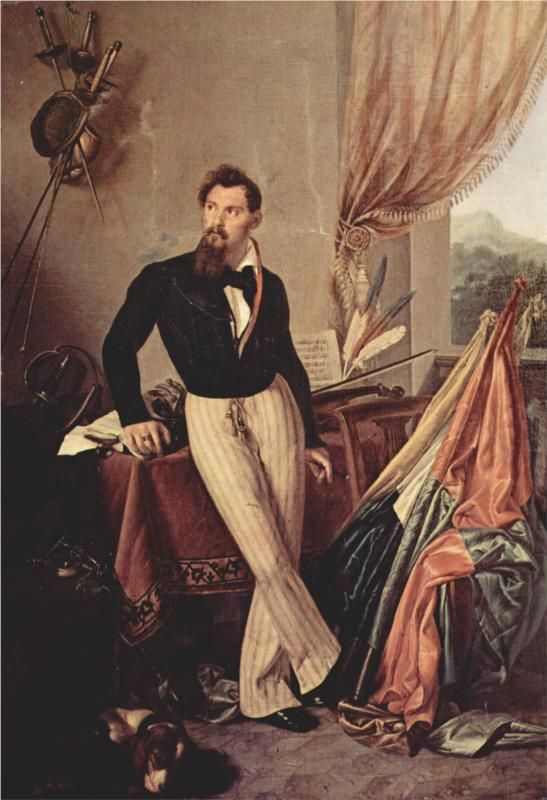 1795 – Ary Scheffer, French painter (d. 1858)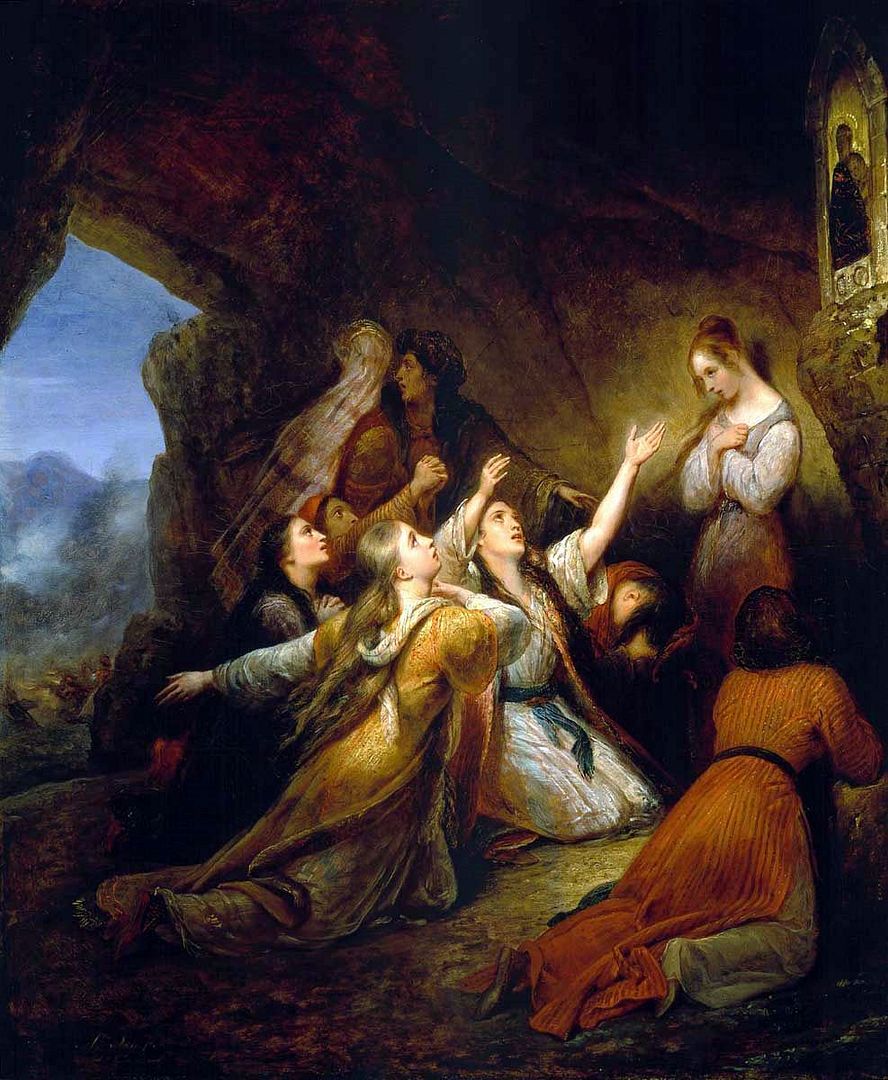 1848 – Anna Boch, Belgian painter (d. 1936)
1850 – Fyodor Vasilyev, Russian landscape painter who died way too young (d. 1873)
1881 – Pauline Brunius, Swedish stage and film actress, theatre and film director (d. 1954)
1890 – Boris Pasternak, Russian writer, Nobel laureate (d. 1960)
1892 – Alan Hale Sr., American actor (d. 1950)
1893 – Jimmy Durante, American actor and comedian (d. 1980)
1897 – Dame Judith Anderson, Australian actress (d. 1992)
1898 – Bertolt Brecht, German author (d. 1956)
1901 – Stella Adler, American actress (d. 1992)
1905 – Chick Webb (William Henry), American drummer and band leader (d. 1939)
1906 – Lon Chaney Jr., American actor (d. 1973)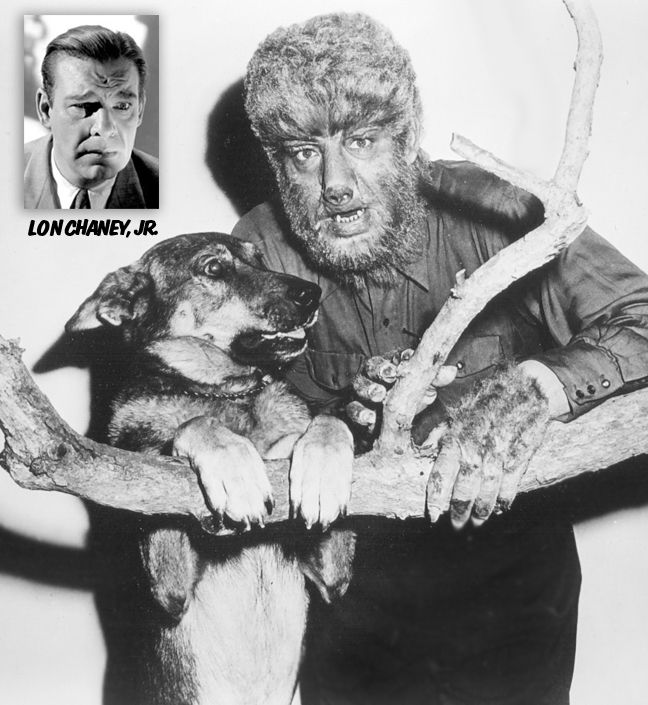 1906 – Erik Rhodes, American actor (d. 1990)
1927 – Leontyne Price, American soprano
1928 – Jos De Mey, Belgian painter (d. 2007)
1930 – E. L. Konigsburg, American author and illustrator
1930 – Robert Wagner, American actor
1937 – Roberta Flack, American singer
1940 – Kenny Rankin, American singer and songwriter (d. 2009)
1944 – Vernor Vinge, American novelist
1949 – Nigel Olsson, English drummer
1961 – George Stephanopoulos, American political noisemaker
1962 – Cliff Burton, American bass player (Metallica) (d. 1986)
1964 – Glenn Beck, deranged lunatic American author, radio and TV host
1967 – Laura Dern, American actress
1979 – Daryl Palumbo, American musician (Glassjaw, Head Automatica)
1983 – Vic Fuentes Musician, lead singer of Pierce the Veil
Died on This Day
1657 – Sebastian Stosskopf, German painter (b. 1597)
1722 – Bartholomew Roberts, Welsh pirate (b. 1682)
1755 – Montesquieu, French writer (b. 1689)
1837 – Alexander Pushkin, Russian poet and novelist (b. 1799)
1917 – John William Waterhouse, English painter (b. 1849)
1923 – Wilhelm Röntgen, German physicist, Nobel laureate (b. 1845)
1932 – Edgar Wallace, English novelist and screenwriter (b. 1875)
1957 – Laura Ingalls Wilder, American author (b. 1867)
1966 – Billy Rose, American composer and band leader (b. 1899)
1986 – Brian Aherne, British actor (b. 1902)
1992 – Alex Haley, American author (b. 1921)
2002 – Dave Van Ronk, American singer and songwriter (b. 1936)
2008 – Roy Scheider, American actor (b. 1932)
Today is
Cream Cheese Brownie Day

Umbrella Day