Last week blue jersey dad and I traveled to Leicester, UK to attend the annual meetings of the Society for Historical Archaeology. I was part of a panel on animals in the urban environment, and dad's former boss and a colleague were presenting a paper on their work at Valley Forge. (Dad was co-director of a major excavation project at Valley Forge between 2000 and 2003).
While we were at the meetings, we had an opportunity to see some of the historic town of Leicester and to visit the Gladstone potteries museum. Leicester has been in the news recently since local archaeologists have discovered a skeleton that appears to the the remains of Richard III aka Crick-Back Dick.
Please follow me below.
Here you can see two views of the cathedral in Leicester which is dedicated to St. Martin. Here is a view of the entrance:
And here is a view of the tower:
Richard's body was found in a rescue excavation near here.
Here is a view of the Guildhall which was built in 1390. You can see a part of the cathedral in the background.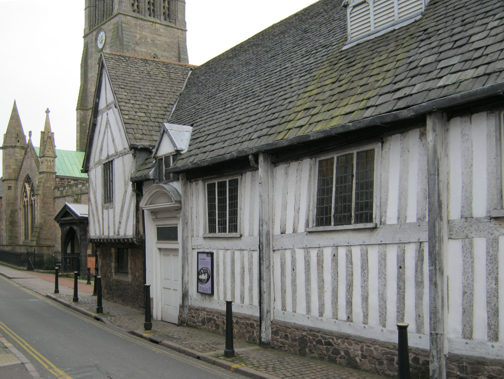 The conference reception was held at the Guildhall. Here is a view of the interior:
This is a view of the Gladstone Pottery Museum. It was an active pottery until 1970. When production ceased, it was scheduled for demolition. Fortunately, it was turned into a museum instead. Although the pottery was established in the late 18th century, most of the remaining structures and features date from around 1850. You can see one of the bottle kilns in the background here: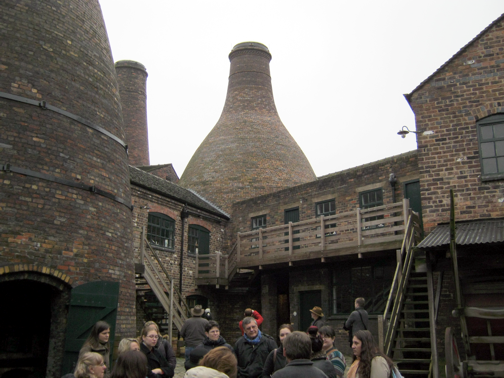 Here is a view of the interior of one of the kilns. Individual pottery vessels were fired within the large clay pots that you can see here.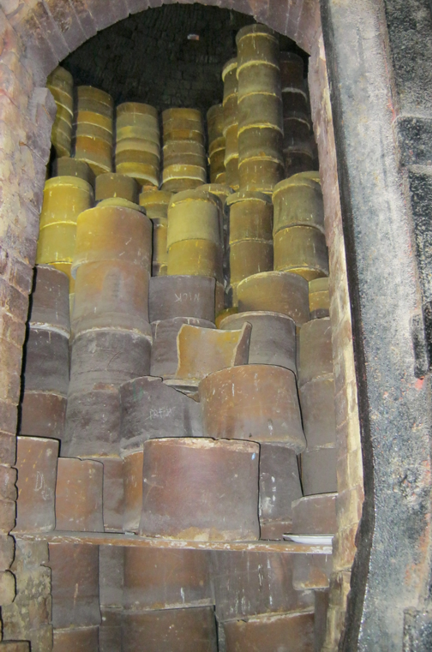 We had lunch at the museum. Tea was served using the old cups and saucers.
In most 19th-century excavations we find hundreds of sherds of pottery vessels that were produced by the Staffordshire potteries. It was a real pleasure to see how this pottery was made.