From Time
Japan was struck by a 8.9 earthquake off the northeastern coast of the island on Friday afternoon at 2:46 P.M. local time. Initially reported as a weaker earthquake, buildings in Tokyo shook for several minutes.

The quake struck right off of Honshu, Japan's most populous island, approximately 230 miles away from Tokyo.
A tsunami followed soon after:
The Japanese public broadcaster NHK showed cars, trucks, houses and buildings being swept away by tsunami in Onahama city in Fukushima prefecture. Black smoke was seen billowing from a building in Odaiba, a Tokyo suburb, and bullet trains to the north of the country were halted.

Television showed cars bobbing in water along side fishing boats. A 50 cm tsunami hit Japan's northern coast.

"The building shook for what seemed a long time and many people in the newsroom grabbed their helmets and some got under their desks," Reuters correspondent Linda Sieg said.

"It was probably the worst I have felt since I came to Japan more than 20 years ago."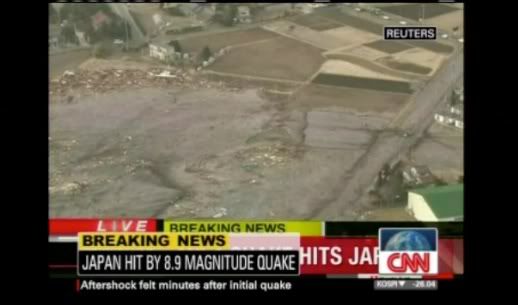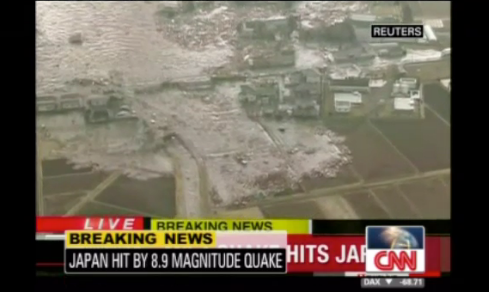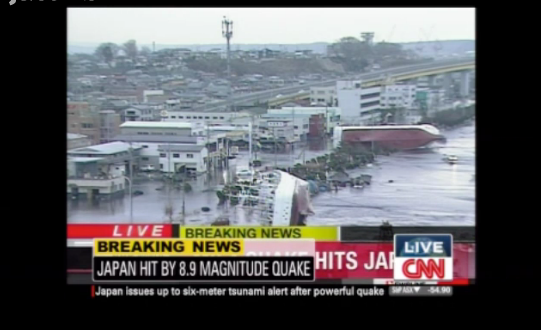 Absolutely devastating.
EDITORS: Please feel free to add updates throughout the day, as I will be missing for Friday morning.
Consider this an open thread.