Girls Just Wanna Have FUN! To the Tune of $150,000!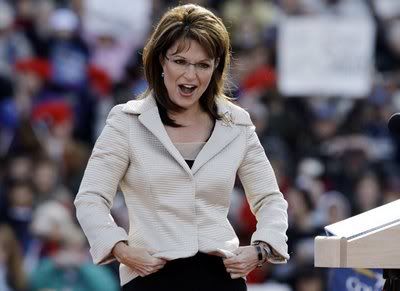 Out of Politico tonight comes a report that sheds light on why Sarah Palin agreed to be the Republican VP nominee. SHOPPING SPREE!
(bold emphasis is ALL MINE, fellow moosekateers!)
The Republican National Committee appears to have spent more than $150,000 to clothe and accessorize vice presidential candidate Sarah Palin and her family since her surprise pick by John McCain in late August.
Apparently Sarah Palin favors all of those small town department stores like Neiman Marcus, Saks Fifth Avenue, Barney's New York and Bloomingdale's New York.
According to financial disclosure records, the accessorizing began in early September and included bills from Saks Fifth Avenue in St. Louis and New York for a combined $49,425.74.
I've been to the Neiman Marcus in Minneapolis. Do you think Michele Bachmann joined her for a girls' shopping day?
The records also document a couple of big-time shopping trips to Neiman Marcus in Minneapolis, including one $75,062.63 spree in early September.
And let's not forget HAIR and MAKEUP!
The RNC also spent $4,716.49 on hair and makeup through September after reporting no such costs in August.
WashPo is out with some more numbers TODAY!
McCain's September payments of $8,672.55 to "American Idol" make-up artist Tifanie White, who has also worked on the reality dance show "So You Think You Can Dance," are a drop in the bucket on the campaign's beautification front compared to the GOP vice presidential nominee.

The Sleuth has learned that Palin's high-paid traveling make-up artist is Amy Strozzi, who was nominated for an Emmy Award for her work as head of makeup on "So You Think You Can Dance." Strozzi was paid $13,200 by the McCain-Palin campaign last month alone, according to the campaign's latest financial disclosure report filed this week.
But it is not just Sarah having all the fun. What kind of mother and wife would she be if she didn't share it with her family?
The entries also show a few purchases at Pacifier, a top notch baby store, and Steiniauf & Stroller Inc., suggesting $295 was spent to accommodate the littlest Palin to join the campaign trail.

An additional $4,902.45 was spent at Atelier, a high-class shopping destination for men.
Hey, wait just a second here! Isn't this wasteful spending? Maybe even similar to porky government stuff? Nah, she doesn't do that. When she was a small town mayor of Wasilla, Alaska with real responsibilities, she cut spending…so that she could redecorate her office for $50,000!
I'm starting to think that her definition of public service means SHOP, BABY, SHOP on the public's nickel and dime.
Just in case you are wondering what new meaning "elite" has taken on…
A review of similar records for the campaign of Democrat Barack Obama and the Democratic National Committee turned up no similar spending.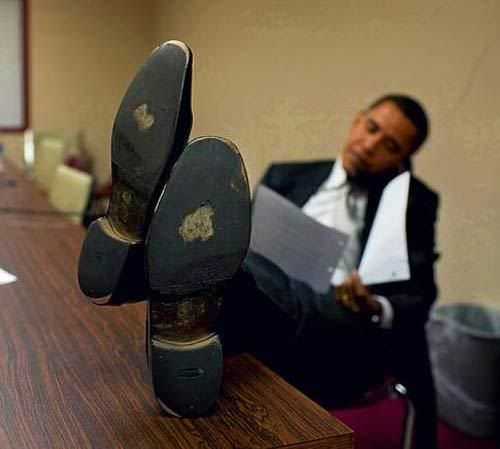 You can check out a slideshow of her fashion, including a shot of her carrying a tote bag with a MOOSE on the Politico link above.
HuffPo has some great analogies to help us understand what this amount of coin is worth:
Palin, in the end, had received the equivalent of $2,500 in clothes per day.
Palin's fashion budget for several weeks was more than four times the median salary of an American plumber ($37,514). To put it another way: Palin received more valuable clothes in one month than the average American household spends on clothes in 80 years. A Democrat put it in even blunter terms: her clothes were the cost of health care for 15 or so people.