Good morning, bombshells! I hear silks is highly drugged on really good stuff, but is not yet ready for calls or visitors, being a wee bit out of sorts, but is otherwise doing well. In a few weeks time he should be tap dancing again.
Interrogatories
We've all probably said at one time or another, "If I had a [insert monetary amount here] for every time [insert person or group here] said/did [insert word or action here]. If you actually could receive a dollar for every time [name of person or group] said [word/phrase], how would you choose to fill in those blanks? If commercial space travel was available, would you be up for it? What Star Trek invention (think holodeck, transporter, replicator, phaser, tricorder) do you wish was real and available now? What is your favorite fabric to wear? To sleep on? To sit on? Long hair or short hair (humans, that is)?
The Twitter Emitter
Twitter went on a regret binge last night.
Eric Cantor: "Obama's spending is out of control. Sorry, that was last week. I blame Obama for all these spending cuts!" #GOPfail #tcot #p2

— The Daily Edge (@TheDailyEdge) February 26, 2013
.@morning_joe Listening to Republicans talk about fiscal responsibility is exactly like dropping a brick on my toe during a prostate exam.

— Andrew Gatto (@AndrewGatto) February 27, 2013
That moment when you realize thatyou won't be able to live tweet your own funeral.

— TBogg (@tbogg) February 27, 2013
I'm more concerned about Scalia Law than Sharia Law

— Zirgar (@Zirgar) February 28, 2013
maybe woodward will tell hannity ACORN is behind the sequester.

— Oliver Willis (@owillis) February 28, 2013
The Onion: "Is it too soon to call Scalia a c–t?

— The Daily Edge (@TheDailyEdge) February 28, 2013
Bob Woodward also claims President Obama is no longer allowing employees to work from home.

— Lizz Winstead (@lizzwinstead) February 28, 2013
"regrets, i've had a few" – frank sinatra totally being threatening

— Oliver Willis (@owillis) February 28, 2013
I have a feeling like everyone on Twitter is going to regret tonight, regardless of their opinions.

— Dylan Byers (@DylanByers) February 28, 2013
"Gee, Mr. Woodward, two chili dogs & a second shake? Are you sure you won't regret this?" Threatened at Dairy Queen-they have men EVERYWHERE

— tabgirl (@tabgirl) February 28, 2013
Bob Woodward, that's the guy who had that big hit album in the 70s, right? Did he go solo? Is he still putting out stuff?

— Frank Vdl (@fvdlfvdl) February 28, 2013
Antonin Scalia: Good To The Last Derp

— Lizz Winstead (@lizzwinstead) February 28, 2013
On This Day
In 1885, the American Telephone and Telegraph Company was incorporated in New York State as the subsidiary of American Bell Telephone. (American Bell would later merge with its subsidiary.)
In 1940, basketball was televised for the first time (Fordham University vs. the University of Pittsburgh in Madison Square Garden).
In 1953, Scientists James D. Watson and Francis H.C. Crick discovered the double-helix structure of DNA, the molecule that contains the human genes, at Cambridge University.
In 1972, President Richard M. Nixon and Chinese Premier Chou En-lai issued the Shanghai Communique at the conclusion of Nixon's historic visit to China, a step toward the eventual normalization of relations between the two countries.
In 1983, the album "War" by U2 was released.
In 1993, a gun battle erupted at the Branch Davidian compound near Waco, Texas, when Bureau of Alcohol, Tobacco and Firearms agents tried to serve warrants; four agents and six Davidians were killed and a 51-day standoff began.
Born on This Day
1770 – François Kinsoen, Flemish painter (d. 1839) (actually the 29th, but who's counting?)
1820 – John Tenniel, English illustrator (d. 1914)
1867 – William Degouve de Nuncques, Belgian painter (d. 1935)
1873 – William McMaster Murdoch, Scottish 1st Officer on the RMS Titanic (d. 1912)
1882 – Geraldine Farrar, American soprano (d. 1967)
1894 – Ben Hecht, American playwright (d. 1964)
1895 – Marcel Pagnol, French novelist, playwright and film director (d. 1974)
1901 – Linus Pauling, American chemist and activist, Nobel laureate (d. 1994)
1903 – Vincente Minnelli, American film director (d. 1986)
1906 – Bugsy Siegel, American gangster (d. 1947)
1915 – Zero Mostel, American actor (d. 1977)
1917 – Odette Laure, French actress and singer (d. 2004)
1922 – Joyce Howard, British actress (d. 2010)
1923 – Charles Durning, American actor (d. 2012)
1929 – Frank Gehry, Canadian-American architect
1931 – Gavin MacLeod, American actor
1934 – Willie Bobo, American jazz percussionist (d. 1983)
1939 – Tommy Tune, American dancer
1939 – John Fahey, American steel-string acoustic guitarist (d. 2001)
1940 – Mario Andretti, Italian-American race car driver
1942 – Brian Jones, English musician (The Rolling Stones) (d. 1969)
1948 – Mike Figgis, English director
1948 – Bernadette Peters, American actress and singer
1953 – Paul Krugman, American economist, Nobel laureate
1957 – Cindy Wilson, American singer (The B-52's)
1958 – Jack Abramoff, American businessman, political figure and convict
1969 – Patrick Monahan, American singer (Train)
1975 – Greg Simkins, American painter
Died on This Day
1453 – Isabella, Duchess of Lorraine (b. 1400)
1621 – Cosimo II de' Medici, Grand Duke of Tuscany (b. 1590)
1916 – Henry James, American writer (b. 1843)
1959 – Maxwell Anderson, American playwright (b. 1888)
1974 – Bobby Bloom, American singer and songwriter (b. 1946)
1977 – Eddie 'Rochester' Anderson, American actor (b. 1905)
1993 – Ruby Keeler, Canadian actress and dancer (b. 1910)
2002 – Mary Stuart, American actress (b. 1926)
2008 – Mike Smith, English musician (The Dave Clark Five) (b. 1943)
2011 – Annie Girardot, French actress (b. 1931)
2011 – Jane Russell, American actress (b. 1921)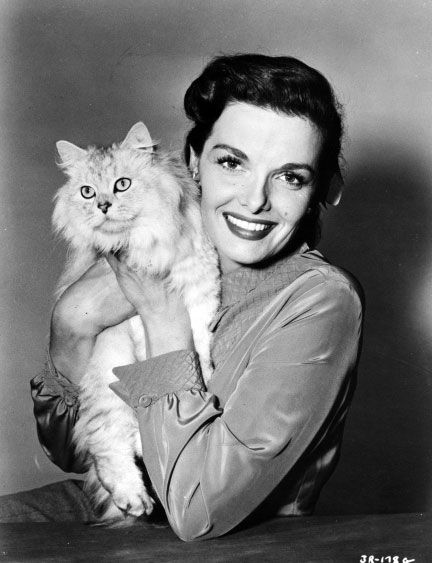 Today is
National Chocolate Souffle Day

National Tooth Fairy Day

Public Sleeping Day

Floral Design Day