…Rand Paul, winner of the Kentucky Republican Senate Primary.
In an interview last night, Paul told Maddow that he agrees with most parts of the Civil Rights Act, except for one (Title II), that made it a crime for private businesses to discriminate against customers on the basis of race. Paul explained that had he been in office during debate of bill, he would have tried to change the legislation. He said that it stifled first amendment rights.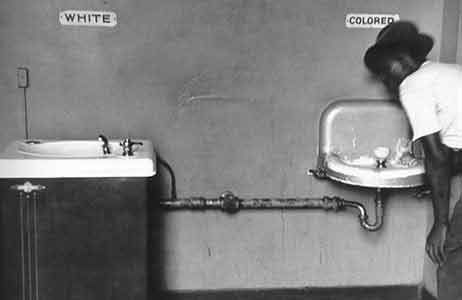 Rachel pushed for specifics:
Maddow:… How about desegregating lunch counters?

Paul: Well what it gets into then is if you decide that restaurants are publicly owned and not privately owned, then do you say that you should have the right to bring your gun into a restaurant even though the owner of the restaurant says 'well no, we don't want to have guns in here' the bar says 'we don't want to have guns in here because people might drink and start fighting and shoot each-other.' Does the owner of the restaurant own his restaurant? Or does the government own his restaurant? These are important philosophical debates but not a very practical discussion…

Maddow: Well, it was pretty practical to the people who had the life nearly beaten out of them trying to desegregate Walgreen's lunch counters despite these esoteric debates about what it means about ownership. This is not a hypothetical Dr. Paul.
Oh Boy… this is going to make Kentucky a real fight. Paul faces Democratic Senate candidate and Kentucky Attorney General Jack Conway in the general election to replace Republican Sen. Jim Bunning on November 2, 2010…
Here's a big chunk of the Maddow show if you think you haven't heard enough: