Today my uncle brought my grandmother a copy of the New York Daily News dated April 4, 1968.
The reason was because he thought my grandmother, a devout Catholic, would be interested in reading about the installation of Terrance Cardinal Cooke as Archibishop of New York.
I knew I recognize the date; April 4, 1968, but I couldn't tell from where. I skimmed through the news stories; "President Johnson heads to Hawaii to strike peace deal with Hanoi", "Senator Gene McCarthy wins Wisconsin Democratic Primary", "New York Assembly kills bill to legalize abortion" Then, on page nine, in a small blurb in the corner next to a Gimbel's ad, there it was;
DR. KING HEADS TO MEMPHIS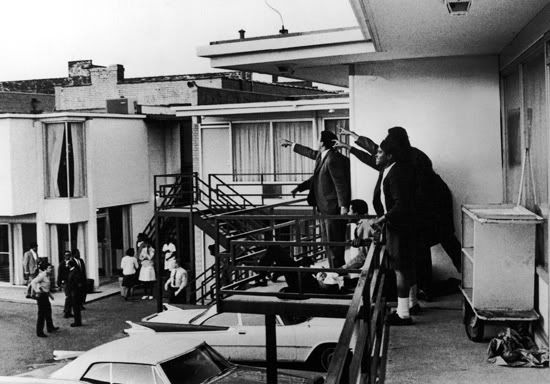 DR. KING HEADS TO MEMPHIS

Civil Rights leader Dr. Martin Luther King Jr will arrive in Memphis, Tennessee today to support striking negro sanitation workers, even as the city of Memphis deny the workers a permit to stage a protest.
We all know what happened next.
I still have all the New York area newspapers from September 12, 2001, but my favorite paper is a copy of Newsday from September 11, 2001 (my first month working there). In it, there is a small blurb from a reader that reads;
"President Bush is naively ignoring the threat terrorism poses to the United States…"
What major news event from your younger years do you remember?