As the USA PATRIOT Act comes under review for expiring provisions by the Senate Judiciary Committee an interesting exchange took place between recently seated Senator Al Franken (D-Minn) and assistant attorney general of the Justice Department's National Security Division, David Kris:
Franken, who opened by acknowledging that unlike most of his colleagues in the Senate, he's not a lawyer, but according to his research "most Americans aren't lawyers" either, said he'd also done research on the Patriot Act and in particular, the "roving wiretap" provision that allows the FBI to get a warrant to wiretap an unnamed target and his or her various and changing cell phones, computers and other communication devices.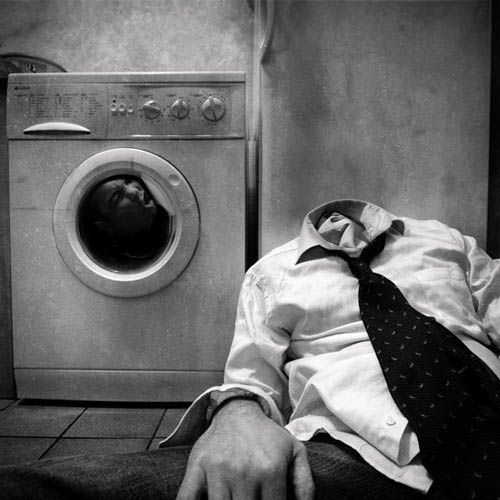 Noting that he received a copy of the Constitution when he was sworn in as a senator, he proceeded to read it to Kris, emphasizing this part: "no Warrants shall issue but upon probable cause, supported by Oath or affirmation, and particularly describing the place to be searched, and the persons or things to be seized."

"That's pretty explicit language," noted Franken, asking Kris how the "roving wiretap" provision of the Patriot Act can meet that requirement if it doesn't require the government to name its target.

Daphne Eviatar – Al Franken Reads the 4th Amendment to Justice Department Official Washington Independent 24 Sep 2009
Pretty explicit indeed. And the assistant attorney general's response?

Kris looked flustered and mumbled that "this is surreal," apparently referring to having to respond to Franken's question. "I would defer to the other branch of government," he said, referring to the courts, prompting Franken to interject: "I know what that is."

Daphne Eviatar – Al Franken Reads the 4th Amendment to Justice Department Official Washington Independent 24 Sep 2009
Franken apparently wasn't satisfied by that response and one isn't surprised. One is inclined to agree with Kris' comment regarding the surreality of the exchange, however, though probably for entirely different reasons. In what Orwellian fantasy of bureaucratic or Beltway rationalisation is that explicit wording of the Constitution irrelevant, ambiguous or secondary to the smokescreen of law enforcement imperatives created by an insider's notion of our 'public safety?' And even more especially when the details of these risks, when cited, are shrouded behind classified restrictions on grounds of national security. One is even tempted to wonder about the coincidence of timing of the recently publicised terrorism case, not to mention the consequent security alerts sent nationwide, and these hearings.
It is puzzling that the Republicans, whose ideology should enshrine the individual freedoms of citizens to act without the intrusion of the state, should be leading the charge on this.
And why is it an unwritten rule of modern states that once a freedom, which our ancestors thought highly enough of to specifically guarantee, is compromised for the sake of expediency that it becomes an accretion of the power of the state which must be pried loose by legislative force? Sometimes it seems if we grew a little backbone on the whole issue of domestic terrorism and let it fall within the existing Constitutional legal framework and 'business as usual' law enforcement we would all be better off.
Every boat has to be hauled up, careened and have the barnacles scraped off once in a while and it seems we are well overdue. Give 'em hell, Al.