This is simply depressing to watch. They don't get it. They really don't. The Republican Party has apparently decided that moderation in the pursuit of victory is no virtue, and that fanaticism in the pursuit of ideological purity is no vice. Anybody been watching the RNC Chairman race? Michael Steele is as close to a "moderate" as there is in that race. And hey, nothing against Steele (he seems a decent chap), but he makes the point.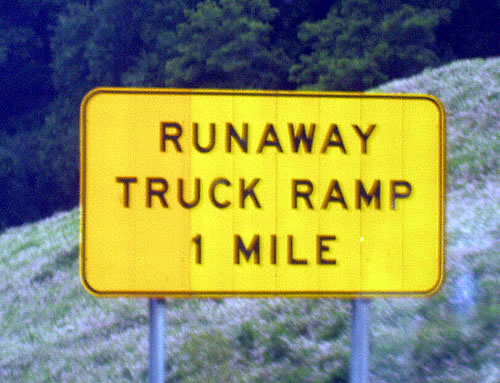 I read RedState and still post there openly as a liberal. It gives me some perspective as to what the Republican activists are thinking. I think I'm more frightened now than I was just prior to the election. They're even more out of their minds now!
It's a simply logical fallacy. They lost. John McCain wasn't ideologically pure and he wasn't willing to (quite) bring the roof down on Barack Obama. Therefore, in order to win they must be ideologically pure and willing to bring the roof down on their opponents.
That's it. That's the lesson. Unfuckingbelievable. No soul-searching, no existential quandary, nothing more than a simple calculation that decency and heterodoxy are alien and dangerous. It's like they've decided that pissing off their moderates wasn't enough. They really want them gone.
The Obamacans I know mostly voted for Obama out of disgust with what the Republicans have been saying and doing for the last few years. They're apparently set on accentuating the worst of that. It's simply amazing.
They're becoming a regional rump party. There are nearly zero elected moderate Republicans in Congress. The fewer of them they have the less of a fusion their decision-making becomes. It's just a cacophony of bullshit, bile, and belligerence.
Please remember how sad this looks, folks. Our turn will come. Please show more common sense and more grace at that time. Nobody wins when one party collectively loses it's goddamned mind.