Good morning, everyone. As some of you know, I just returned from 12 days in China. As an archaeologist who works in Europe, the Middle East, and the US, I never thought that I would have the opportunity to visit China. However, one of our Chinese colleagues volunteered to host the biennial meeting of the Worked Bone Research Group. The meeting was scheduled right after the annual archaeology meetings Honolulu, so several of us were able to travel from Hawaii to China. I managed to get a great airfare deal that took me from Newark to Honolulu to Beijing and back for only $1190. It was the trip of a lifetime, so I thought that I would share some of my pictures with you.
The WBRG conference was held in Zhengzhou, but we flew into Beijing and were able to spend a couple of days there before the conference. Here is a view of a temple that overlooks the Forbidden City: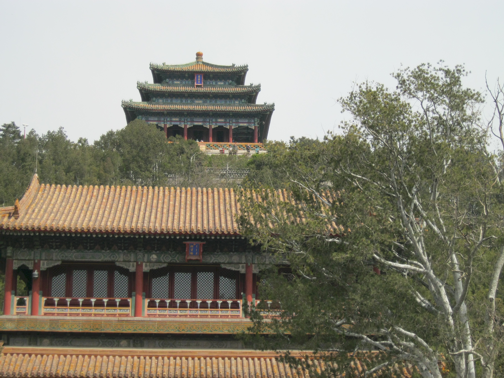 And here is a view of the Forbidden City taken from the top of the temple:
Please follow me below the fold.