On April 22, Earth Day 2015, President Barack Obama will travel to Everglades National Park in Florida and talk about man-made climate change.

… on Earth Day, I'm going to visit the Florida Everglades to talk about the way that climate change threatens our economy. The Everglades is one of the most special places in our country. But it's also one of the most fragile. Rising sea levels are putting a national treasure – and an economic engine for the South Florida tourism industry – at risk.

– President Barack Obama, Weekly Address April 18, 2015

#ActOnClimate
UPDATE: The President's speech



Transcript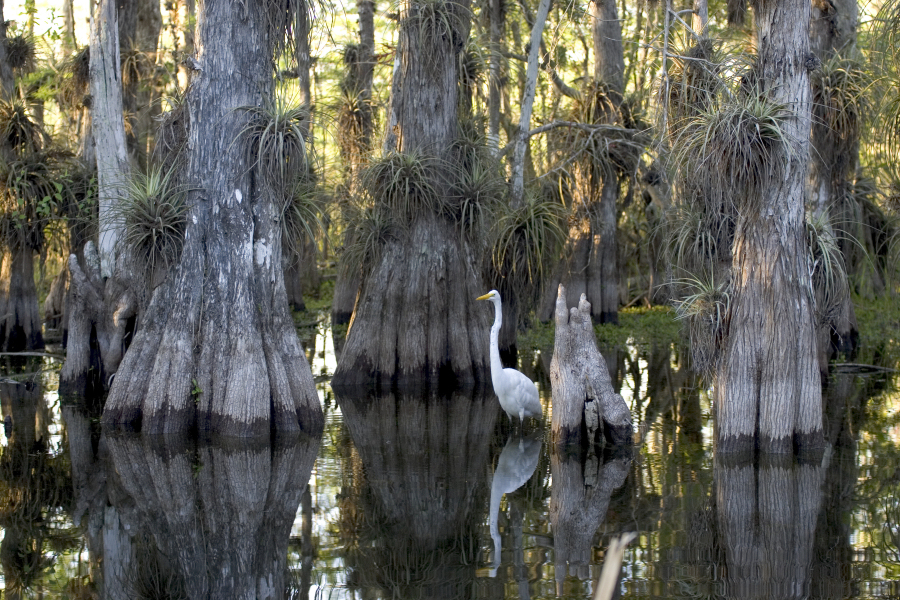 Great Egret at Everglades National Park in Florida – nps.gov


Obama's choice of the Florida Everglades as the setting for the speech is significant for the ecologically delicate nature of the area, as well as the fact that parts of the state are already routinely dealing with the effects of sea level rise as a result of climate change. Miami is regularly subject to "sunny day flooding" when tidal waters back up through the city's drains. […]

Florida Sen. Marco Rubio, a Republican candidate for the presidency in 2016, has questioned the role of humans in climate change and voted against an amendment holding Congress to the view that humans are causing climate change.

~
With legislative efforts dead on Capitol Hill in the face of Republican opposition, Obama has sought to move forward on his own in ways large and small. The trip, on Earth Day, to the 734 square-mile tropical wetlands is aimed at highlighting a region that the administration said is threatened by global warming.

"The Everglades are flat, and they border a rising ocean," Brian Deese, a senior adviser to Obama, wrote on the White House blog. "As the sea levels rise, the shorelines erode, and that salty water travels inland, threatening the aquifers supplying fresh drinking water to Floridians."

Deese tied the potential damage to the economy — namely, the state's tourism industry — and added that "we're far beyond a debate about climate change's existence. We're focused on mitigating its very real effects here at home."
More on the Everglades below the fold …