The GOP now has a VP candidate who thinks there are too many polar bears. These furry mammals have made the egregious mistake of chosing to move to the area Ms. Palin and her oil buddies would like to start landcaping.
Fortunately, she won't have to personally go shoot all of the remaining polar bears, since her oil friends are working on drowning them all.
Nine polar bears are at risk of drowning after the ice floe where they lived melted because of global warming, scientists have said. The bears were spotted in open ocean off the northwest coast of Alaska, miles from their normal hunting area by US government oil survey scientists flying over the Chukchi sea.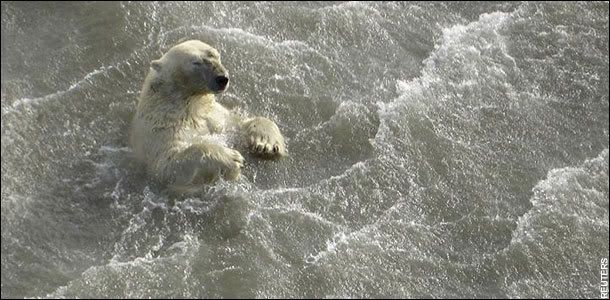 Scientists who study the polar bear see this group of nine bears trying to swim 400 miles to safety as a bad sign. In an area as vast as the unprecedentedly-large open waters of the Arctic, spotting one group this large and this lost means there are likely many others.