I post a weekly diary of historical notes, arts & science items, foreign news (often receiving little notice in the US) and whimsical pieces from the outside world that I often feature in "Cheers & Jeers".
OK, you've been warned – here is this week's tomfoolery material that I posted.
ART NOTES – an exhibition entitled Coming into Fashion: A Century of Photography at Condé Nast is at the Norton Museum of Art in West Palm Beach, Florida through February 15th.
WHILE IT CAME SLOWLY … the region of western Africa has finally seemed to get its arms around the Ebola outbreak – with new public officials given major responsibilities, better trust among the populace (and better coordination amongst relief agencies).
HAIL and FAREWELL to the late CBS News radio journalist Richard C. Hottelet – who remained on-air as late as 1985, and was the last of the Edward R. Murrow Boys who came-of-age covering WW-II (including William L. Shirer, later the author of "The Rise & Fall of the Third Reich") – who has died at the age of 97.
ATTENTION HOLIDAY SHOPPERS – if you are still behind on your list: I just know that the perfect gift would be the annual Claire Booth Luce Conservative Women's Calendar …..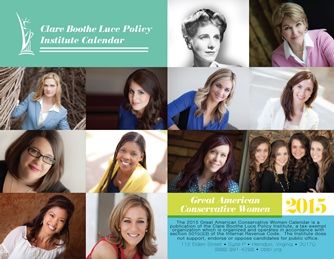 ….. and this year (besides the usual suspects, like Michelle Malkin) it features four members of the Duggar clan. (And at only $15 for one, $25 for 3! …… not available in any store!) While we're at it ….

YUK for today – in response to the possible entry of Jeb Bush into the presidential hunt … comparing him to the "Fred Thompson is Coming!" dud campaign of 2008 is the intrepid Digby who unleashed this line:

"He wandered around Iowa like a blind salmon, riding a scooter like a bat out of hell through the state fair …. with all the enthusiasm of Phyllis Schlafly at the Michigan Womyn's Festival".
THURSDAY's CHILD is a kitteh posing with Clark Gable (circa 1945), part of a new photo book entitled Hollywood Cats featuring silver-screen stars and their animals …. some personal pets, some on-screen costars, and others props for the studios' publicity machines.
MEDICAL NOTES #1 – while it is difficult for pharmaceutical firms to develop an effective treatment for autism – not being a disease, but rather a disorder with diverse symptoms – there is enough demand for treatments (which includes one of my nephews) that has encouraged more and more research … that may yet yield results.
MEDICAL NOTES #2 – a leading British researcher tells Der Spiegel that the most world's dangerous emerging disease is HIV Ebola tuberculosis ….. actually, drug resistance.
FRIDAY's CHILD is Clancy the Cat – a British Columbia kitteh (who had been adopted as a stray), then went missing in the Yukon Territory for five months … before being returned home via his microchip … now up for adoption (and does he ever meow in the accompanying video).
BRAIN TEASER – try this Quiz of the Year's News – Part 1 of 4 – from the BBC.
PROGRAMMING NOTE – as I will be travelling for Christmas: there will not be an Odds & Ends for next weekend. If you celebrate it: Merry Christmas. And to all …. a Happy New Year.
FATHER-SON? – NY State attorney general Eric Schneiderman as well as Will Schuester from the TV show "Glee" (who is portrayed by Matthew Morrison).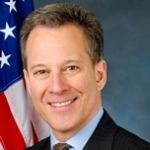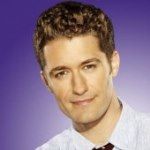 …… and finally, for a song of the week ………………………… since this may be my final (major) post for 2014: here are two of my annual late-year songs.
First, for the upcoming Winter Solstice – for which there were four Paul Winter Consort shows in New York this weekend ….. although this song was written by Joni Mitchell, I feature the man who popularized it and – according to Rolling Stone – ushered in the singer/songwriter era.
Say what you will, Tom Rush gets around. He was born in Portsmouth, New Hampshire, came-of-age in Massachusetts, made his mark at the Boston/Cambridge coffeehouses of the early 1960's, has lived in the Rockies and the West Coast, now in Vermont and who-knows-where next. Garth Brooks has cited him as an influence, with James Taylor going so far as to say, "I took as much from Tom Rush as possible and unwittingly modeled myself on him. Like a lot of people who do what I do, I owe my career to him."
For a few years, Tom Rush has had an album of humorous tunes Trolling for Owls – which he notes is "not available in stores!" And one of them – The Remember Song – has received in excess of 6 million hits on YouTube. After being told it had gone viral he wrote, "I thought I was being accused of being a musical equivalent of Ebola ……… but my children explained to me that this was a good thing."
And for several years, The Very Best of Tom Rush has provided listeners with his classic songs. But it wasn't until 2009 that he released What I Know – his first new studio recording in 35 years – because as he explains, "I don't like to rush headlong into these things".
This marks the 52nd anniversary of the career of Tom Rush and – at age 73 – is still quite active. In 2012 he recorded What's Wrong with America? – a spoof of Mitt Romney's notorious 47% comments.
He performs an annual show in Boston's Symphony Hall on December 28th, with his upcoming 2015 tour beginning in late January in New York.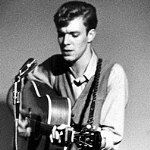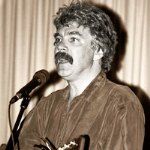 That Joni Mitchell song that Tom Rush helped to popularize: is her 1966 tune Urge for Going – about the oncoming Canadian winter. And below you can hear Tom Rush sing it (with the accent guitar of Bruce Langhorne that truly makes it special) as winter officially arrived yesterday (though for many people, it came much earlier).
I awoke today and found

the frost perched on the town

It hovered in a frozen sky

then it gobbled summer down

When the sun turns traitor cold

and all the trees are shivering in a naked row

I get the urge for going

But I never seem to go

Now the warriors of winter

Give a cold triumphant shout

And all that stays is dying

And all that lives is getting out

See the geese in chevron flight

Flapping and racing on before the snow

They got the urge for going

And they've got the wings to go

And they get the urge for going

When the meadow grass is turning brown

Summertime is falling down

Winter's closing in
And for the Yuletide ….
One reviewer called him "the most listened-to jazz pianist of all time" and with the Christmas season upon us: it might well be true that Vince Guaraldi achieved that status – in a quiet way – due to a certain comic strip of note.
His breakthrough hit (in more ways than one) was the 1963 Grammy-winning tune Cast Your Fate to the Wind – a gorgeous melody that eight years later the James Gang's guitarist Joe Walsh – later to join The Eagles – worked into a medley (most improbably) with a hard rock song entitled The Bomber in 1971.
In the early 1960's, Vince Guaraldi was successful in the jazz world, yet comparatively unknown to the American public. But that changed – dramatically – with a 1965 cab ride that TV producer Lee Mendelson took across the Golden Gate Bridge.
In much the same way that The Sopranos producer David Chase decided upon his show's theme song – by hearing the UK band "Alabama 3" perform it on the radio – Lee Mendelson heard "Cast Your Fate to the Wind" on the radio in that cab ride. He asked for help from the noted music writer Ralph Gleason (who helped co-found Rolling Stone magazine later that decade) – and was thus able to contact Guaraldi about composing for the upcoming Charlie Brown Christmas special.
Sixteen TV shows (and one feature film) later, the music of Vince Guaraldi is an integral part of the Peanuts experience – with the theme song Linus and Lucy plus the irresistible song Skating among his best-loved Peanuts music.
Vince Guaraldi died in 1976 (at only age 47) in-between sets of a gig in Menlo Park California. The musician David Benoit cites Guaraldi as an inspiration, and it's difficult to imagine Peanuts with any other music backing it.
For the trumpeter Wynton Marsalis "Peanuts" was the only chance to hear jazz on TV in his youth. Wynton was also excited that his pianist father Ellis – the (now 80 year-old) patriarch of the quite talented Marsalis musical family – knew Vince Guaraldi. "Our father knew somebody who was connected to television!", he later exclaimed.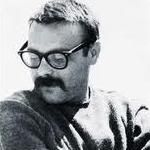 While most of Vince Guaraldi's work is instrumental: appropriately for the season, the song Christmas Time Is Here had lyrics written by the show's producer Lee Mendelson for kids to sing. A nice grown-up version was recorded a few years ago by Diane Reeves – the featured nightclub singer in the film "Good Night and Good Luck". And below you can hear Vince Guaraldi's original version.
Christmas time is here

Happiness and cheer

Fun for all that children call

Their favorite time of year

Snowflakes in the air

Carols everywhere

Olden times and ancient rhymes

Of love and dreams to share

Sleigh bells in the air

Beauty everywhere

Yuletide by the fireside

And joyful memories there

Christmas time is here

We'll be drawing near

Oh, that we could always see

Such spirit through the year …