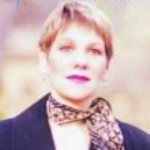 A look at a cabaret singer who had style, fluency in several languages and a large repertoire of songs ….. but who was hard-wired for depression and took her own life, after the jump ….
I went to a performance in November, 2000 (at the Southern Vermont Arts Center) of a jazz singer. Although a jazz buff, I am definitely more instrumental-oriented. And yet, hearing Susannah McCorkle on the radio (as the announcers kept citing her name) I felt compelled to be a fan (as I would be with Diana Krall a few years later). You may never have heard of her, as she didn't have the cross-over appeal that Norah Jones or Cassandra Wilson would later have. Still, she had a repertoire of over 3,000 songs and released seventeen albums – sadly, many of which sold more after death. More than a dozen years after she committed suicide in a most horrific way … let's take a look at her life.
————————————————————————————————
Talk about being ahead of her time: Susannah McCorkle was born on Day One of the baby boom generation (New Year's Day, 1946) in Berkeley, California. Her anthropology professor father led a peripatetic life, and so she was not unlike an Army brat in adjusting to different schools. Her parents taught her liberal values, and so she went off to UC Berkeley to study Italian literature. Besides languages, she also developed a talent for writing (which would continue to serve her well) and under the nom-de-plume "Susan Savage" – she wrote for Berkeley's humor magazine.
There was some dark foreboding, though in her youth. Both her father and her mother's sister were diagnosed as having bi-polar disorder (and both committed suicide, years later) and one of her sisters is schizophrenic. After graduation, her father had a nervous breakdown, which her therapist likened to being in a burning building … and Susannah took the money saved for her graduate studies to go to Europe. There she worked at doing translation work, nearly accepting an offer to work for the European Union as an interpreter as she learned new languages.
And then in Paris she discovered operettas, musette, fado … American jazz, in the form of Billie Holiday – and found her calling. She got work singing on Italian cruise ships, translated Portuguese, French and Italian songs into cabaret material and in 1972 headed for London after a romantic break-up (which would also become a theme of her life).
There she formed a partnership with pianist Keith Ingham (whom she later married) and they made the London pub and cabaret scene. She released two albums – of works by composers Harry Warren and Johnny Mercer – which only sold modestly (and were re-released after she later made a name for herself) before she and Ingham moved to New York, determined to make a go of it.
Today, the cabaret scene (with singers such as Andrea Marcovicci and Fiona Apple's sister Maude Maggart) is more vibrant – yet it had few young performers in the mid-to-late 70's when she returned to the US. But Susannah McCorkle had success singing at The Cookery nightclub (where Alberta Hunter had made her comeback at age 82) and in time became a regular on the cabaret scene (although her marriage to Ingham ended in 1980).
All along she had become a talented writer of short stories: while still in Europe releasing

Ramona by the Sea – about a moody young woman's alienation from both the middle-class values of her parents and the radical alternatives of her college classmates in the late '60s, that was included in the 1975 O. Henry Prize collection. She wrote for Mademoiselle and Cosmopolitan magazines, and also wrote non-fiction essays about musical (and other) figures such as Irving Berlin and Mae West for American Heritage magazine.
In her performances, she had a wide range of material … obviously, the Great American Songbook (such as Cole Porter, Irving Berlin and Johnny Mercer). She also sang some of the lesser-known tunesmiths (such as Marilyn & Alan Bergman and the ever-witty Dave Frishberg). As noted, she could sing some material from other countries (with Antonio Carlos Jobim among her favorites, as she could translate his songs in Portuguese that he had not already done). And she was not averse to performing material from the modern era (Paul Simon and Rupert Holmes being favorites).
All of this led to her being (at the time) the youngest performer to have her songs appear in the Smithsonian recordings library, and one of her champions was Francis Davis – the husband of Terry Gross, host of NPR's "Fresh Air" – who named her as a three-time winner of a Record of the Year from Stereo Review magazine. After returning to the US and having her UK records re-released, her latest album received a Grammy nomination – and an editor from Doubleday (named Jacqueline Kennedy Onassis) called her to say the album was in the front window of Doubleday's flagship 5th Avenue store.
Her two accomplishments she was most proud of were being signed to the Concord Records label (which she was helped in obtaining by her second husband, Dan DiNicola) and also a residency at one of the leading cabaret rooms: the Oak Room at the Algonquin Hotel (which closed last year). So for years, she made a modest (yet steady) living from these two gigs.
Yet as the years went on, her personal problems grew. In 1990 she was diagnosed with breast cancer, and had to undergo both radiation and reconstructive surgery. As was her wont, she adapted in public: often wearing gold lamé outfits and performed often for cancer patients. But after seeing her father battle depression (he died in 1994) and having her sister's depression (temporarily) leave her homeless: Susannah resisted taking her medications … fearing she would "become like them". She and DiNicola amicably split in 1999, and she pursued other relationships that she simply couldn't maintain (even with quite understanding partners).
Then in 2000, her world began to crumble. Her mother suffered a heart attack and Susannah cared for her until she recovered. Next, Concord Records did not ask for a new recording (as they always had) and instead just asked her to edit a compilation for future release: as her record sales had sagged through the years. And then the Algonquin Hotel informed her that – at age 55 – they were giving her slot to a younger singer in the near future. Although she was offered other gigs (by promoters eager to have her) she felt she was now a has-been.
None of this I knew when I saw her sing in Manchester, Vermont in November, 2000 at a small performing arts theater. She seemed in good spirits, used two intermissions to change from one glamorous outfit to another and sang a wide range of classic tunes. At the same time, she ran interactive music workshops for children, saw the release of the last record of new material that would be issued during her lifetime and carried on a brave public face.
But she often withdrew in her private life, and as she would only let-on to bits of bad news to individual friends (sending e-mails such as "Feeling totally immobilized" and asked a friend with a spinal injury how she managed to endure) she never told any one person of all of her troubles, which may have alerted them to the severity of the problem.
Her end had (as one antecedent) the fact that both of her parents were members of the Hemlock Society (now operating under a different name). And on her 2004 album From Broadway to Bebop she sang a calypso-style version of the Harold Arlen/Yip Harburg tune I Don't Think I'll End It All Today – which many of her fans must have reflected upon years later. Lastly, she never opened the last prescription bottle of antidepressant that her doctor prescribed.
Susannah McCorkle leapt from her 16th floor window in New York City to her death in May, 2001 at the age of 55. As usual, she left detailed notes of how her estate was to be settled in her last will, along with a suicide note intended for her best friend, Thea (with the line, "I cannot bear to be a burden on anyone any longer").
Her second husband Dan DiNicola said, "They are never going to appreciate her until she is dead". And sure enough: her compilation album Most Requested Songs reached #5 on the jazz charts, higher than she ever achieved in life. In 2006, a biography of her was released, and Terry Gross conducted two interviews that one can listen to. And while there were many sources I read about her life, this profile in New York magazine was the most personal.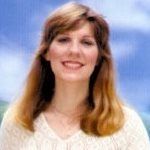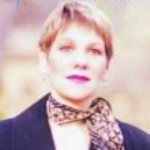 Susannah McCorkle would be age 67 today, and all of her albums remain in print. Of all of her work, two songs stand out. One was her bilingual version of the Antonio Carlos Jobim song Águas de Março ("Waters of March") – which encapsulates her earlier, international-oriented career with a Bossa Nova classic.
The other was from later in her career: a tribute written by the trombonist and composer Don Sebesky to the legendary pianist Bill Evans – and the italicized lyrics listed below reference a song that Bill Evans either wrote (or helped popularize). And below you can hear Susannah McCorkle sing it.
Bill…….he had a special touch

With every note he played

He made us see the

Colors in his Mind

In shades of Blue in Green

He'd paint the Autumn Leaves

Oh, how he'd make them shine!

And when he played Time Remembered

time became suspended

He could change the coldest winter days

to Very Early spring

And when he touched the keys

he'd Turn Out all The Stars

Oh, How his Heart could Sing!

His song will live forever

even though his voice is still

I hear the music

feel the magic

Always …. I remember Bill