At this hour marriage equality has arrived in California. Attorney General Kamala Harris has asked the 8th Circuit Court to skip the 25 day delay in restoring human rights after the overturning of Prop 8 and they did.
With a single sentence.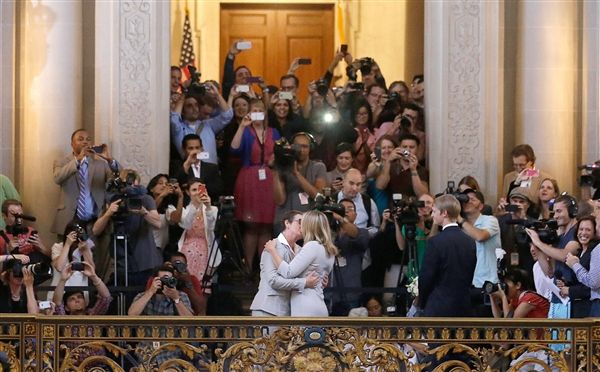 Kristin Perry and Sandra Stien have been married by Ms. Harris. Paul Katami and Jeffrey Zarrillo are about to be married live on the Rachel Maddow Show.
I am going to edit this up as I put this together.
:~)