Happy Tuesday, Bombolooskies! No time for small talk, let's engage in some small talk – see the following nosy questions:
Interrogatories
What is your current pet peeve? Who would you want to be stuck in an elevator with? If you could be a fly on the wall at any important or historical event, what would you choose? What are you procrastinating on right this minute? Would you rather be rich or famous? If you had the opportunity to know the exact date and time you will die, would you want to know?
The Twitter Emitter
I am so sick of media saturation about Lindsay Lohan I'm going to blog and tweet about it all day.

— John Fugelsang (@JohnFugelsang) March 18, 2013
I think I saw in my timeline that Lindsay Lohan accepted a plea deal that involves dating Tiger Woods, but I was skimming.

— pourmecoffee (@pourmecoffee) March 18, 2013
CNN: "Sure, the boys in Steubenville knew 'no means no', but how were they to know 'unconscious means no'? You ladies moved the goalposts!"

— Top Conservative Cat (@TeaPartyCat) March 19, 2013
I don't want to die doing something I love. I want to die doing something I hate. That way I don't have to finish it.

— Tim Siedell (@badbanana) March 19, 2013
RT @p0tus: BREAKING: GOP promises to embrace a wider cross-section of white southern men.

— Dee (@DAbitty) March 19, 2013
CNN: "But surely there must be some exceptions for rape when the perpetrators are football players with bright futures, right?"

— Top Conservative Cat (@TeaPartyCat) March 19, 2013
I thought the new face of CNN was someone on a cruise ship looking for a place to poop.

— LOLGOP (@LOLGOP) March 19, 2013
Tom Perez hasn't prosecuted a single member of Friends of Hamas!

— David Waldman (@KagroX) March 19, 2013
Joke all you like, but no one is expecting another Spanish Inquisition.

— William K. Wolfrum (@Wolfrum) March 19, 2013
On This Day
In 1649, the English House of Commons passed an act abolishing the House of Lords, declaring it "useless and dangerous to the people of England". This lasted until 1660, when the monarchy was restored.
In 1895, the French Lumière brothers, Auguste and Louis, recorded their first film footage on their newly patented cinematograph.
In 1918, Congress established actual time zones and approved daylight saving time.
In 1931, Nevada legalized gambling.
In 1953, the Oscars were televised for the first time.
In 1962, Bob Dylan's first album was released.
In 1995, Michael Jordan returned to pro basketball with the Chicago Bulls after giving up his attempt to become a major league baseball player.
In 2001, California officials declared a power alert and ordered the first of two days of rolling blackouts thanks to the boys at Enron.
In 2003, Mahmoud Abbas became Palestinian Prime Minister.
Born on This Day
1591 – Dirck Hals, Dutch painter (d. 1656)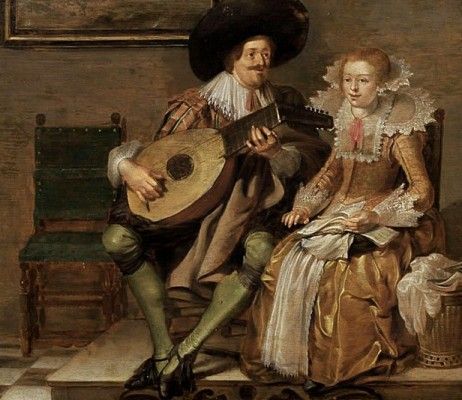 1601 – Alonzo Cano, Spanish painter, architect and sculptor (d. 1667)
1684 – Jean Astruc, French physician and scholar (d. 1766)
1728 – Pieter-Jozef Verhaghen, Dutch painter (d. 1811)
1742 – Túpac Amaru II, Incan revolutionary (d. 1781)
1813 – David Livingstone, Scottish missionary and explorer (d. 1873)
1821 – Richard Francis Burton, British explorer, diplomat and author (d. 1890)
1823 – Princess Adelgunde of Bavaria (d. 1914)
1848 – Wyatt Earp, American marshall (d. 1929)
1860 – William Jennings Bryan, American statesman (d. 1925)
1864 – Charles Marion Russell, American artist (d. 1926)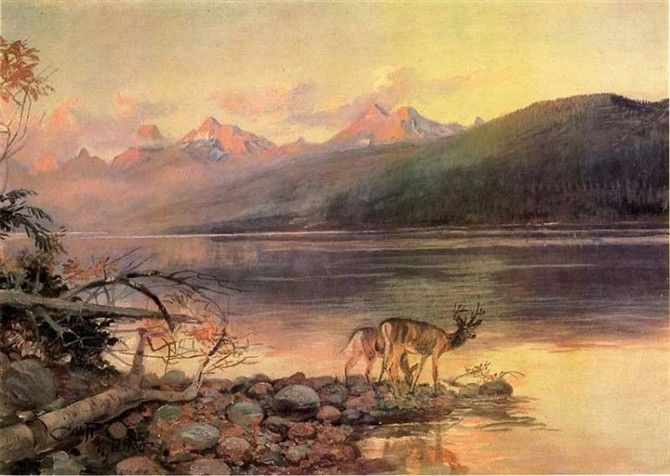 1872 – Anna Held, Polish-born stage performer (d. 1918)
1888 – Josef Albers, (unhoverable) German artist (d. 1976)
1891 – Earl Warren, American politician and Supreme Court chief justice (d. 1974)
1897 – Betty Compson, silent film star (d. 1974)
1901 – Joseph "Jo" Mielziner, American theatrical scenic and lighting designer (d. 1976)
1902 – Louisa Ghijs, Belgian stage actress (d. 1985)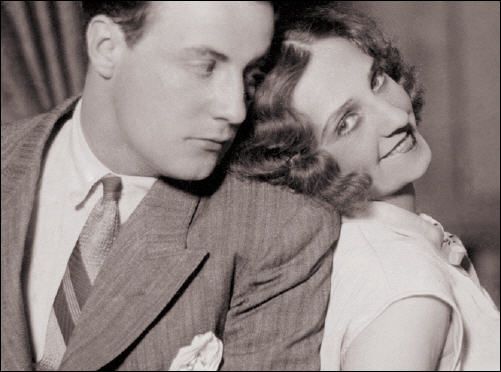 1904 – John Sirica, American judge (d. 1992)
1905 – Albert Speer, German architect (d. 1981)
1909 – Louis Hayward, British actor (d. 1985)
1911 – Simone Renant, French actress (d. 2004)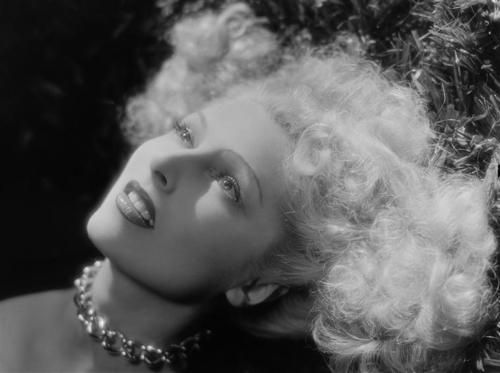 1915 – Patricia Morison, American actress
1917 – Peggy Ahern, American actress (d. 2012)
1923 – Pamela Britton, American actress (d. 1974)
1923 – Betty Goodwin, Canadian sculptor and painter (d. 2008)
1923 – Benito Jacovitti, Italian comic artist (d. 1997)
1928 – Patrick McGoohan, American actor (d. 2009)
1930 – Ornette Coleman, American jazz musician
1933 – Phyllis Newman, American actress and singer
1933 – Renée Taylor, American actress
1936 – Ursula Andress, Swiss actress
1937 – Clarence "Frogman" Henry, American singer and pianist
1944 – Sirhan Sirhan, Palestinian-born assassin
1946 – Paul Atkinson, English guitarist (The Zombies) (d. 2004)
1947 – Glenn Close, American actress
1952 – Harvey Weinstein, American film producer
1953 – Billy Sheehan, American bassist (Mr. Big and Niacin)
1953 – Ricky Wilson, American musician (The B-52's) (d. 1985)
1955 – Bruce Willis, American actor
1959 – Terry Hall, British singer (The Specials, Fun Boy Three, The Colourfield, and Vegas)
1960 – Eliane Elias, Brazilian jazz musician and composer
1973 – Brant Bjork, American musician (Kyuss and Fu Manchu)
1982 – Eduardo Saverin, Brazilian entrepreneur, co-founder of Facebook
Died on This Day
1286 – King Alexander III of Scotland (b. 1241)
1406 – Ibn Khaldun, Arab historian (b. 1332)
1610 – Hasegawa Tohaku, Japanese painter (b. 1539)
1612 – Sophia Olelkovich Radziwill, Belarusian saint (b. 1585)
1683 – Thomas Killigrew, English dramatist (b. 1612)
1687 – Robert Cavelier de La Salle, French explorer (b. 1643)
1721 – Pope Clement XI (b. 1649)
1871 – Wilhelm Karl Ritter von Haidinger, Austrian mineralogist (b. 1795)
1896 – George Richmond, English painter (b. 1809)
1914 – Giuseppe Mercalli, Italian volcanologist (b. 1850)
1916 – Vasily Surikov, Russian painter (b. 1848)
1939 – Lloyd L. Gaines, American civil rights activist (b. 1911)
1950 – Edgar Rice Burroughs, American author (b. 1875)
1976 – Paul Kossoff, English guitarist (Free, Black Cat Bones, and Back Street Crawler) (b. 1950)
1982 – Randy Rhoads, American guitarist (Quiet Riot) (b. 1956)
1990 – Andrew Wood, American singer (Malfunkshun and Mother Love Bone) (b. 1966)
1992 – Cesare Danova, American actor (b. 1926)
1997 – Willem de Kooning, Dutch-born painter (b. 1904)
2001 – Charles K. Johnson, President of the Flat Earth Society (b. 1924)
2005 – John DeLorean, American automobile engineer (b. 1925)
2007 – Luther Ingram, American singer and songwriter (b. 1937)
2008 – Sir Arthur C. Clarke, English author and inventor (b. 1917)
2008 – Paul Scofield, English actor (b. 1922)
Today is
Poultry Day

National Chocolate Caramel Day

Act Happy Day

National Agriculture Day