Happy Monday, Bomberbots! If there is such a thing.
Let's move right to the intrusive questions…
Interrogatories
What was your favorite subject in school (pre-college)? What was your least favorite? What was your major in college? How many siblings do you have? What is your favorite candy? Are you more of a leader or a follower?
The Twitter Emitter
Michelle Malkin is a rancor baby

— Zirgar (@Zirgar) March 17, 2013
GOPers should decide whether Obama is a weak-kneed, teleprompter-dependent amateur or an iron-fisted socialist tyrant. He can't be both.

— Jason Febery (@JasonFebery) March 17, 2013
I'm so sad that young white Southern males are being discriminated against by civil rights.

— Chris Dashiell (@cdashiell) March 17, 2013
I guess the NRA would say, boys don't Rape, Penises rape.#UniteBlue

— jcbdraco (@jcbdraco) March 17, 2013
Showing up to a tennis lesson wearing head to toe green spandex apparently was not necessary. #thanksforthememo

— josh groban (@joshgroban) March 17, 2013
Happy St. Patrick's Day – when Tri-State Area men make the pilgrimage to NYC to selflessly donate urine to our sidewalks.

— John Fugelsang (@JohnFugelsang) March 17, 2013
I'll buy a Big Gulp to symbolize freedom from government intervention. And a lottery ticket to symbolize the free market.

— Chris Dashiell (@cdashiell) March 17, 2013
BREAKING: Rob Portman announced he's reversed his opposition to government funding of firefighters after his son's house caught fire.

— Top Conservative Cat (@TeaPartyCat) March 17, 2013
My Final Four prediction: War, Famine, Conquest and Death.

— God (@TheTweetOfGod) March 17, 2013
We should all be concerned that half a decade into this great crisis, societies are still being looted to save a broken financial system.

— umair haque (@umairh) March 17, 2013
Asking for equal rights for only your own group is like saying "Our side of the boat is leaking" There's one boat. We're all in it.

— Peter Flom (@peterflom) March 17, 2013
Glad Sarah Palin came out at CPAC for Freedom Diabetes.

— John Fugelsang (@JohnFugelsang) March 17, 2013
On This Day
In 1834, six farm workers from Dorset, England were sentenced to be transported to Australia for the crime of forming a trade union.
In 1893, former Governor General of Canada, Lord Stanley, pledged to donate a silver challenge cup awarding the best hockey team in Canada.
In 1938, Mexico nationalized all foreign-owned oil that was located within its borders. (I think we should do that.)
In 1942, President Franklin D. Roosevelt signed an executive order authorizing the War Relocation Authority to remove Japanese Americans from their homes and place them in internment camps.
In 1944, Italy's Mount Vesuvius erupted again, killing 26 and sending residents fleeing from their homes. For a while, anyway.
In 1965, cosmonaut Aleksei Leonov became the first person to walk in space, leaving his spacecraft, Voskhod 2. He remained outside the spacecraft for 20 minutes, secured by a tether.
In 1968, Congress repealed the requirement for gold reserves to back US currency.
In 1974, most of the Arab oil-producing nations ended their embargo against the United States.
In 2005, Terry Schiavo's feeding tube was finally removed. She died 13 days later, and her autopsy showed her brain had been totally non-functional for a long time.
In 2008, then-Presidential candidate Barack Obama made his famous speech about race to a gathering in Philadelphia.
In 2010, President Barack Obama signed into law a $38 billion jobs bill, far weaker than what was originally proposed, containing tax breaks and spending designed to encourage the private sector to start hiring again.
Born on This Day
1496 – Mary Tudor, daughter of Henry VII of England; wife of Louis XII of France (d. 1533)
1548 – Cornelis Ketel, Dutch portrait painter (d. 1616)
1578 – Adam Elsheimer, German painter (d. 1610)
1603 – Simon Bradstreet, British colonial magistrate (d. 1693)
1634 – Marie-Madeleine Pioche de la Vergne, comtesse de la Fayette, French writer (d. 1693)
1782 – John C. Calhoun, American politician, 7th Vice President of the United States (d. 1850)
1828 – William Randal Cremer, English politician and pacifist, recipient of the Nobel Peace Prize (d. 1908)
1837 – Grover Cleveland, 22nd and 24th President of the United States (d. 1908)
1838 – Jan Stobbaerts, Belgian painter (d. 1914)
1842 – Stéphane Mallarmé, French poet (d. 1898)
1844 – Nikolai Rimsky-Korsakov, Russian composer (d. 1908)
1858 – Rudolf Diesel, German inventor (d. 1913)
1869 – Neville Chamberlain, Prime Minister of the United Kingdom (d. 1940)
1877 – Edgar Cayce, American psychic (d. 1945)
1886 – Edward Everett Horton, American actor (d. 1970)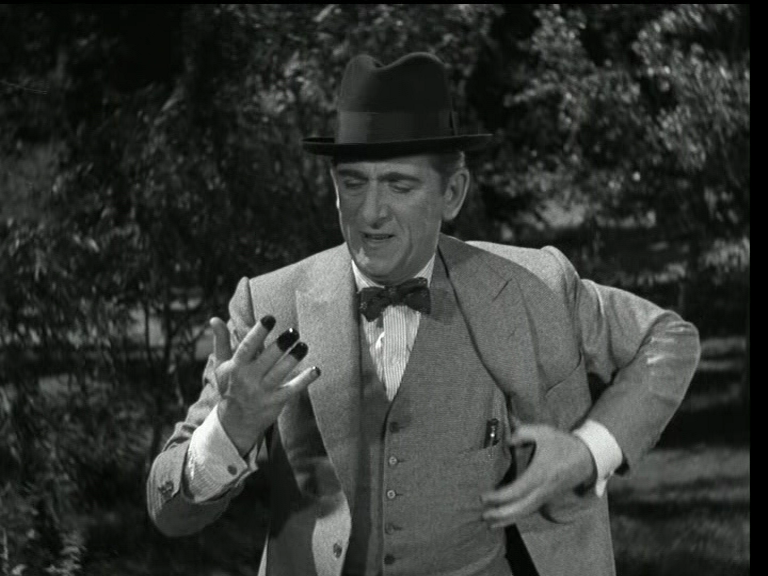 1893 – Jean Goldkette, Greek-born jazz musician (d. 1962)
1901 – William H. Johnson, American artist (d. 1970)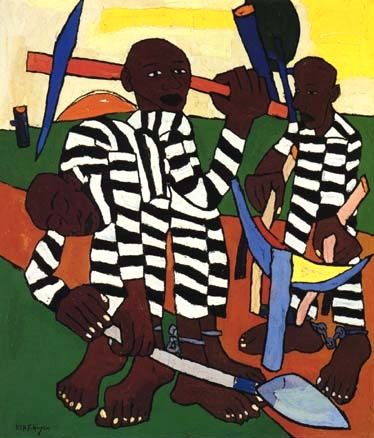 1905 – Robert Donat, English actor (d. 1958)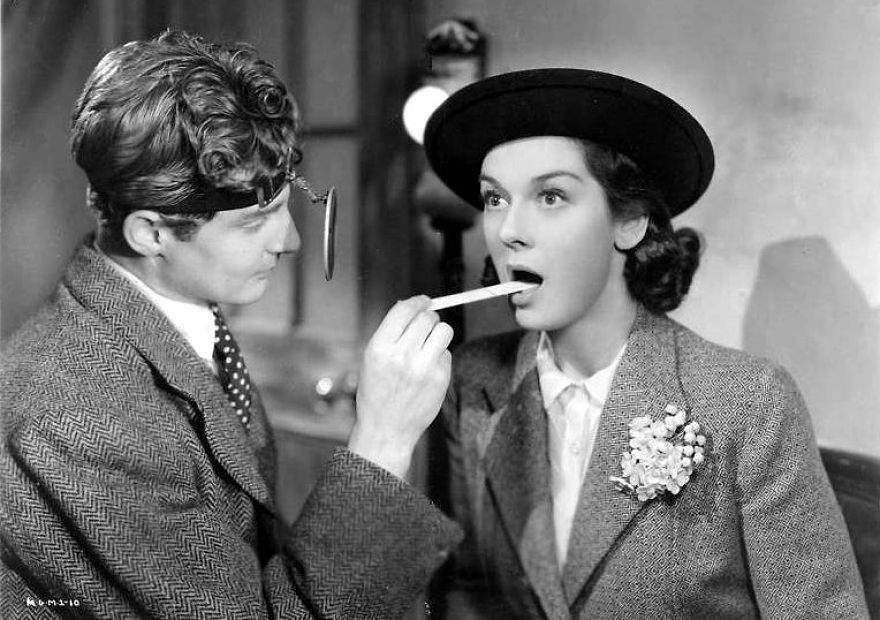 1909 – Ernest Gallo, American winemaker (d. 2007)
1922 – Fred Shuttlesworth, American civil rights activist (d. 2011)
1926 – Peter Graves, American actor (d. 2010)
1927 – George Plimpton, American writer and actor (d. 2003)
1931 – John Fraser, Scottish actor
1938 – Charley Pride, American singer
1941 – Wilson Pickett, American singer (d. 2006)
1945 – Michael Reagan, American idiot radio host; adopted son of Ronald Reagan and Jane Wyman.
1947 – B.J. Wilson, English drummer (Procol Harum) (d. 1990)
1950 – Brad Dourif, American actor
1950 – John Hartman, American drummer (Doobie Brothers)
1951 – Ben Cohen, American businessman co-founder of Ben and Jerry's
1951 – Bill Frisell, American jazz musician
1952 – Will Durst, American political satirist
1959 – Irene Cara, American singer and actress
1961 – Grant Hart, American musician (Hüsker Dü)
1962 – James McMurtry, American folk singer and songwriter
1963 – Vanessa L. Williams, American beauty queen, actress, and singer
1966 – Jerry Cantrell, American musician (Alice in Chains)
1967 – Miki Berenyi, English singer (Lush)
1969 – Andy Cutting, English folk musician and composer
1972 – Reince Priebus, Republican National Committee chairman
1974 – Stuart Zender, English bassist, songwriter, and record producer (Jamiroquai)
1979 – Adam Levine, American singer (Maroon 5) and Reality TV star (The Voice)
Died on This Day
1227 – Pope Honorius III (b. 1148)
1584 – Tsar Ivan IV of Russia (b. 1530)
1715 – William Fraser, 12th Lord Saltoun. Scottish patriot politician and landowner. (b. 1654)
1745 – Sir Robert Walpole, Prime Minister of the United Kingdom (b. 1676)
1845 – Johnny Appleseed, American environmentalist (b. 1774)
1898 – Matilda Joslyn Gage, American suffragist (b. 1826)
1963 – Wanda Hawley, American actress (b. 1895)
1969 – Barbara Bates, American actress (b. 1925)
1978 – Peggy Wood, American actress (b. 1892)
1986 – Bernard Malamud, American writer (b. 1914)
1988 – Billy Butterfield, American jazz trumpeter (b. 1917)
1991 – Vilma Banky, Hungarian born silent film star (d. 1991)
2001 – John Phillips, American musician (The Mamas & the Papas) (b. 1935)
2008 – Anthony Minghella, British film director (b. 1954)
2009 – Natasha Richardson, English actress (b. 1963)
2010 – Fess Parker, American actor (b. 1924)
Today is
National Lacy Oatmeal Cookie Day

Supreme Sacrifice Day

Forgive Mom and Dad Day

Awkward Moments Day

Goddess of Fertility Day

National Biodiesel Day