Good morning Bombers! Is it really Friday? This week has been so long.
I think the first question may be hard… and the rest rather dull. ;-P
Interrogatories
Today our kids are amazed to learn of the things we didn't have when we were their age because they hadn't been invented yet. Can you come up ideas for inventions that their kids will take for granted and be appalled that their parents didn't have? (This is an imagination exercise – snark welcome.) Do you dream in color? Have you ever had a dream within a dream? When was the last time you tried something new, and what was it? When you shop for groceries, do you read the labels? If so, what are you trying to avoid? Would you rather be at South by Southwest or CPAC?
The Twitter Emitter
#CPAC13 off to great start, say attendees: "We're getting inspired by the exact same ideas that excited our aging white audience last year"

— The Daily Edge (@TheDailyEdge) March 14, 2013
But that's the Hitler Obama Muslim Socialism Tyranny state for you. Paying your disability while you recover from 2nd Amendmenting yourself.

— David Waldman (@KagroX) March 14, 2013
Reince Priebus: "We have a plan for 2016. We'll tell people Hillary murdered a cat, and the single ladies will come back to us in droves."

— Top Conservative Cat (@TeaPartyCat) March 15, 2013
Mississippi to pass a law that states soda can only come in two sizes "Obese" and "Somebody Get Me a Hand Truck." bit.ly/YuYXUD

— LOLGOP (@LOLGOP) March 15, 2013
@teapartycat Ann's devastated about the #NewPope… "But, it was OUR turn!" 😉

— Susan Danzig (@SusanDanzig219) March 15, 2013
Pi Day never really ends, we just cut it off.

— pourmecoffee (@pourmecoffee) March 15, 2013
Have we already talked about the fact that CPAC is held at the Gaylord Hotel?

— kara vallow (@teenagesleuth) March 15, 2013
It's sad to think how different human history would be if all penises were the same size.

— God (@TheTweetOfGod) March 14, 2013
How high does the Dow have to go before it's officially socialismed?

— LOLGOP (@LOLGOP) March 14, 2013
Happy Pi Day – it's just like 4/20 day, but at 3:14 we meet behind the school and do math.

— John Fugelsang (@JohnFugelsang) March 14, 2013
On This Day
In 44 B.C., Roman dictator Julius Caesar was assassinated by a group of nobles that included Brutus and Cassius.
In 1493, future slaver Christopher Columbus returned to Spain, concluding his first voyage to the Western Hemisphere.
In 1820, Maine became the 23rd state.
In 1913, President Woodrow Wilson held the first open presidential news conference.
In 1919, the American Legion was founded in… Paris? Freedom!
In 1964, actress Elizabeth Taylor and actor Richard Burton were married; it was her fifth marriage, his second.
In 1965, white addressing a joint session of Congress, President Lyndon B. Johnson called for new legislation to guarantee every American's right to vote.
In 2003, the World Health Organization issued a worldwide health alert for the respiratory illness SARS (severe acute respiratory syndrome).
Born on This Day
1754 – Archibald Menzies, Scottish naturalist and surgeon (d. 1842)
1767 – Andrew Jackson, 7th President of the United States (d. 1845)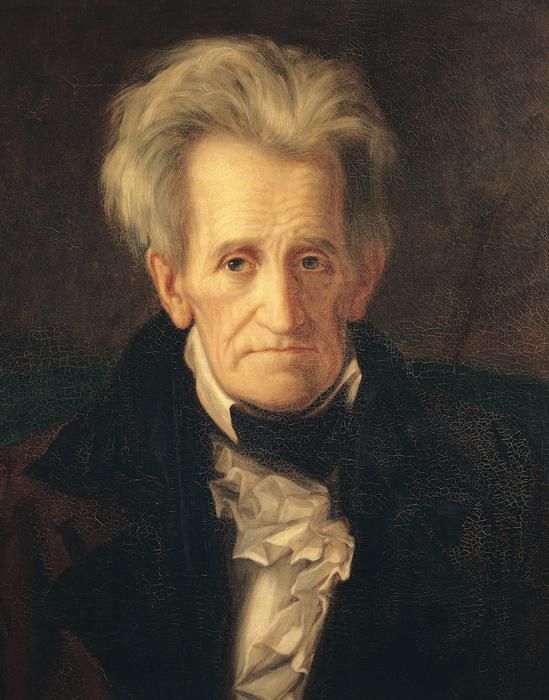 1813 – John Snow, English epidemiologist (d. 1858)
1851 – William Mitchell Ramsay, Scottish archaeologist (d. 1939)
1852 – Augusta, Lady Gregory, Anglo-Irish dramatist (d. 1932)
1868 – Grace Chisholm Young, English mathematician (d. 1944)
1874 – Harold L. Ickes, American administrator and politician, U.S. Secretary of the Interior (d. 1952)
1902 – Henri Saint Cyr, Swedish equestrian (d. 1979)
1907 – Zarah Leander, Swedish actress and singer (d. 1981)
1910 – Nick Stewart, American actor (d. 2000)
1912 – Lightnin' Hopkins, American musician (d. 1982)
1913 – Macdonald Carey, American actor (d. 1994)
1915 – Caterina Boratto, Italian actress (d. 2010)
1916 – Harry James, American musician and bandleader (d. 1983)
1919 – Lawrence Tierney, American actor (d. 2002)
1933 – Ruth Bader Ginsburg, American Supreme Court justice
1935 – Judd Hirsch, American actor
1935 – Jimmy Swaggart, American snake oil salesman
1940 – Phil Lesh, American musician (Grateful Dead)
1941 – Mike Love, American musician who is reputedly NOT a nice guy (The Beach Boys)
1946 – Howard E. Scott, American musician (War and Lowrider Band)
1947 – Ry Cooder, American guitarist and singer
1952 – Howard Devoto, British musician (Buzzcocks, Magazine, and Luxuria)
1962 – Sananda Maitreya aka Terence Trent D'Arby, American singer
1964 – Rockwell (Kennedy William Gordy), American musician
1968 – Mark McGrath, American musician and TV host (Sugar Ray and The Wondergirls)
1975 – will.i.am (William James Adams Jr.), American rapper, producer, and actor (The Black Eyed Peas) for kb (warning, profanity, and this is the clean version)
1977 – Joe Hahn, American musician (Linkin Park)
Died on This Day
1145 – Pope Lucius II
1644 – Louise Juliana of Nassau, Regent of Bohemia (b. 1576)
1670 – John Davenport, Connecticut pioneer (b. 1597)
1673 – Salvatore Rosa, Italian painter (b. 1516)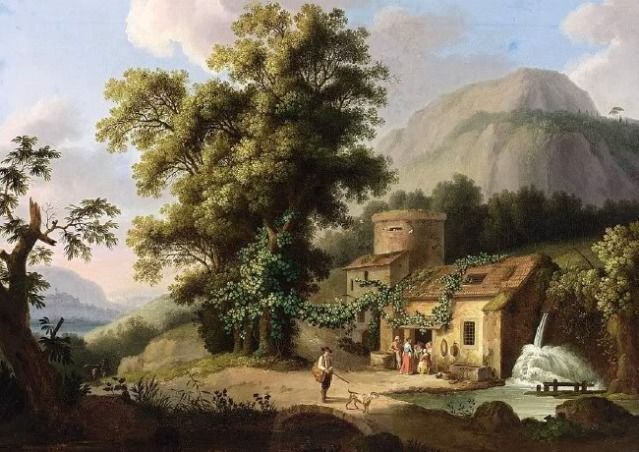 1870 – Victor Schnetz, French painter (b. 1787)
1941 – Alexej von Jawlensky, Russian painter (b. 3/13/1864)
1959 – Lester Young, American musician (b. 1909)
1972 – Aleksandr Ivanovich Laktionov, Russian painter (b. 1910)
1975 – Aristotle Onassis, Greek shipping magnate (b. 1900)
1991 – Bud Freeman, American jazz musician (b. 1906)
1991 – Eileen Sedgwick, American silent film actress (b. 1898)
1995 – Florence Chadwick, American swimmer (b. 1918)
1997 – Gail Davis, American actress (b. 1925)
1998 – Benjamin Spock, American pediatrician and writer (b. 1903)
2001 – Ann Sothern, American actress (b. 1909)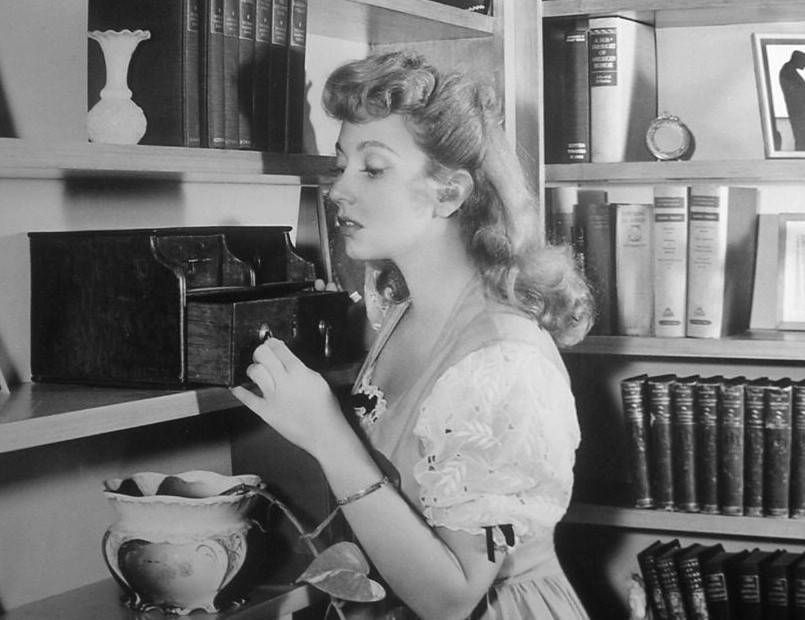 2003 – Dame Thora Hird, British actress (b. 1911)
2008 – Mikey Dread, Jamaican singer (b. 1954)
2011 – Nate Dogg, American rapper (213) (b. 1969)
Today is
National Pears Helene Day

National Peanut Lovers Day

Buzzard's Day

Everything You Think is Wrong Day

Ides of March

Incredible Kid Day

Dumbstruck Day

World Consumer Rights Day

World Contact Day

International Day Against Police Brutality