Thalutationths, Bombstherth! It'th Thursday.
I fell down and went boom yesterday, effed up my right knee, but most of all my left hand. I have to let my right hand hit the shift key for the left one, because too much range of motion hurts. Too bad I didn't do it at work, I could handle my own workers' comp claim!
Oh well, let me poke my nose into your business. Don't hold back!
Interrogatories
Those of you who cook: What is your very best dish? Can we have the recipe? 😉 What fashion from your youth would you like to see come back in style? What fashion from your youth would send you running from the room screaming if it came back in style? What is your favorite day of the week?
The Twitter Emitter
Paul Ryan: "Why is everyone so focused on jobs? It's time to get back to the real work of redefining rape and killing Medicare"

— The Daily Edge (@TheDailyEdge) March 6, 2013
I'm celebrating Alan Greenspan's birthday by being wrong, but getting away with it.

— pourmecoffee (@pourmecoffee) March 6, 2013
Reminder to all the new Rand Paul fans on my twitter feed – his appreciation for civil liberties ends where a woman's uterus begins

— Michael Cohen (@speechboy71) March 7, 2013
To be fair, unlike Ted Cruz or John Cornyn, Rand Paul actually believes the bullshit that comes out of his mouth.

— TBogg (@tbogg) March 7, 2013
If someone can just trick Rand Paul into saying his name backwards we can end this right now.

— Matthew (@Matterless) March 7, 2013
Just tell Rand Paul we will only use drones on women or on blacks who try to eat at his lunch counter and he'll stop. #p2

— Steve Weinstein (@steveweinstein) March 7, 2013
Isn't a 10-hour filibuster against drones an oxymoron?

— Rob Kutner (@ApocalypseHow) March 7, 2013
Rand Paul doing the Harlem Shake now.

— Andrew Kaczynski (@BuzzFeedAndrew) March 7, 2013
It would seem Republicans are SUPER concerned about civil liberties when a Democrat is President.

— Greg Pinelo (@gregpinelo) March 7, 2013
If you think this is good, Rand Paul's filibuster against the FEMA concentration camps and the gay madrasas will be EPIC.

— Adam Weinstein (@AdamWeinstein) March 7, 2013
Has any right-wing nutzoid accused Obama of using the drone authorization as a way of dividing Republicans yet?

— The Rude Pundit (@rudepundit) March 7, 2013
If you turned a blind eye on torture & extrajudicial killings under W, you have no right to complain about civil rights violations under O.

— Jason Febery (@JasonFebery) March 7, 2013
That awkward moment when Rand Paul is against killing American citizens w/o trial while supporting stand your ground laws

— United Liberals(@UnitedLiberals) March 7, 2013
Rand Paul's filibuster is now longer than John Galt's speech. And you're lucky if you don't get that.

— LOLGOP (@LOLGOP) March 7, 2013
I am against drone warfare, but I will never stand with Rand, any more than I would eat shit with Mitt.

— Chris Dashiell (@cdashiell) March 7, 2013
On This Day
In 1850, Senator Daniel Webster gave his three hour "Seventh of March" speech in support of the Compromise of 1850 in order to prevent a possible civil war.
In 1876, Alexander Graham Bell received his patent for the telephone.
In 1926, the first successful trans-Atlantic radio-telephone conversation occurred between New York City and London.
In 1965, State troopers and a sheriff's posse attacked a march by 600 civil rights demonstrators in Selma, AL, in what came to be known as Bloody Sunday.
In 1975, the Senate revised its filibuster rule, allowing 60 senators to limit debate in most cases, instead of the previously required two-thirds of senators present.
In 1996, three U.S. servicemen were convicted in the rape of a 12-year-old Okinawa girl and sentenced by a Japanese court to up to seven years in prison.
In 2003, Broadway musicians began a four-day walkout.
In 2011, Charlie Sheen was fired from the sitcom "Two and a Half Men" by Warner Bros after continuous misbehavior and weeks of his angry, manic media campaign against his studio bosses.
Born on This Day
1481 – Baldassare Peruzzi, Italian architect and painter (d. 1537)
1671 – Robert Roy MacGregor, Scottish folk hero (d. 1734)
1693 – Pope Clement XIII (d. 1769)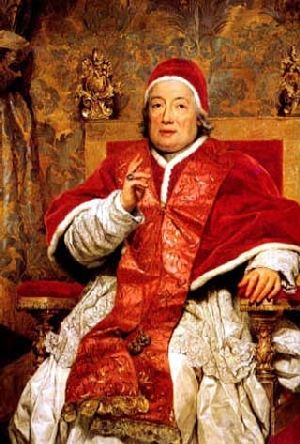 1802 – Edwin Henry Landseer, British painter (d. 1873)
1849 – Luther Burbank, American botanist (d. 1926)
1872 – Piet Mondriaan, Dutch painter (d. 1944) (This is very atypical of his work)
1885 – Milton Avery, American artist (d. 1965)
1886 – Virginia Pearson, American silent film actress (d. 1958)
1900 – Carel Willink, Dutch painter (d. 1983)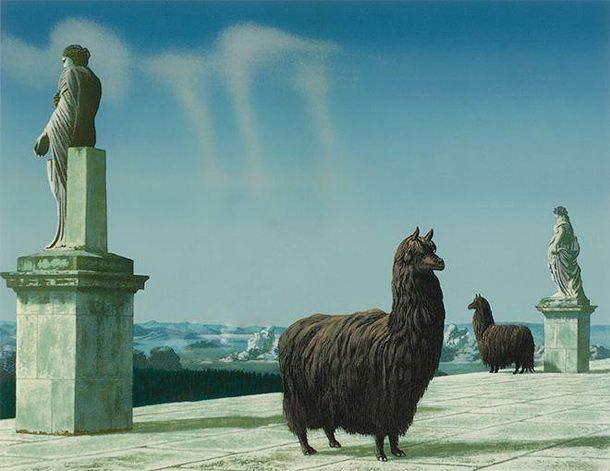 1902 – Heinz Rühmann, German actor (d. 1994)
1908 – Anna Magnani, Italian actress (d. 1973)
1930 – Antony Armstrong-Jones, British aristocrat, Lord Snowdon, former husband of Princess Margaret
1940 – Daniel J. Travanti, American actor
1942 – Tammy Faye Bakker, American televangelist (d. 2007)
1943 – Chris White, British musician (The Zombies)
1944 – Sir Ranulph Fiennes, British soldier and explorer
1944 – Townes Van Zandt, American musician and songwriter (d. 1997)
1945 – Arthur Lee, American musician (Love) (d. 2006)
1946 – Matthew Fisher, British musician (Procol Harum)
1946 – Peter Wolf, American musician (The J. Geils Band)
1951 – Francis Rocco Prestia, American musician (Tower of Power) memories!
1952 – Ernie Isley, American musician (The Isley Brothers)
1958 – Rik Mayall, British actor
1964 – Wanda Sykes, American actress and comedienne
1970 – Rachel Weisz, British actress
1971 – Peter Sarsgaard, American actor
Died on This Day
1724 – Pope Innocent XIII (b. 1655)
1750 – Cornelis Troost, Dutch painter (b. 1696)
1810 – Cuthbert Collingwood, 1st Baron Collingwood, British admiral (b. 1750)
1931 – Akseli Gallen-Kallela, Finnish painter (b. 1865)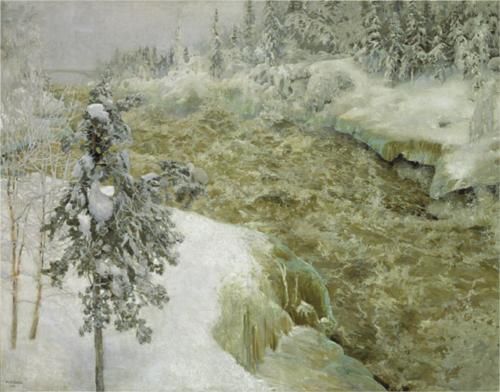 1942 – Lucy Parsons, American anarchist, communist and labor organizer (b. 1853)
1975 – Francine Larrimore, French born American actress (b. 1898)
1988 – Divine, American actor (b. 1945)
1999 – Stanley Kubrick, American film director (b. 1928)
2006 – Gordon Parks, American photographer (b. 1912)
Today is
National Crown Roast of Pork Day

National Cereal Day

National Be Heard Day

World Book Day

World Maths Day

Name Tag Day