Thursday already! Good morning, everyone! It's National Popcorn Day, where is the Republican entertainment?
Today's questions are: What is your favorite National Park? You don't need to have been there, just want to go there, or simply love the idea of it. What is your favorite State Park? What is your favorite City park? Stealing a bit from Inside the Actor's Studio, what is your least favorite word? What is your favorite word? What do you think is the most misused word today? What is your Pet Punctuation Peeve?
Selections From the Twitter Menu
I blame Manti Te'o less for thinking Lennay Kekua was real than the Yankees for thinking A-Rod was.

— pourmecoffee (@pourmecoffee) January 30, 2013
Thanks to Wayne LaPierre, I now understand how laws against bad guys with cocaine ruined it for us good guys with cocaine.

— John Fugelsang (@JohnFugelsang) January 31, 2013
Some people trust teens with a gun, but not with contraception. They call themselves "pro-life"

— DC Debbie (@DCdebbie) January 31, 2013
Marlowe got excited and chased the cat. Instead of "NO CAT" which is the command she knows, "I shouted DON'T BE A DICK!" It didn't work.

— Wil Wheaton (@wilw) January 31, 2013
Gabby Giffords has more brains than all those GOP asshats who were never shot in the head.

— Chris Dashiell (@cdashiell) January 31, 2013
I know I'm going to hate myself for saying this, but I hope Cheney lives long enough to go duck hunting with Scalia again.

— kara vallow (@teenagesleuth) January 31, 2013
The Boy Scouts may leave decision to be homophobic up to local troop, just as the Catholic Church may leave pedophilia up to local parish.

— Top Conservative Cat (@TeaPartyCat) January 31, 2013
On This Day
In 1601, Guy Fawkes, convicted for his part in the Gunpowder Plot against the English Parliament and King James I, was executed.
In 1801, John Marshall was appointed the Chief Justice of the United States Supreme Court.
In 1865, Robert E. Lee was named general-in-chief of the Confederate armies.
In 1865, Congress passed the Thirteenth Amendment to the Constitution, wish abolished slavery, and submitted it to the states for ratification.
In 1945, Private Eddie Slovik became the only U.S. soldier since the Civil War to be executed for desertion.
In 1950, President Harry S. Truman announced that he had ordered development of the hydrogen bomb.
In 1971, astronauts Alan B. Shepard Jr., Edgar D. Mitchell and Stuart A. Roosa blasted off aboard Apollo 14 on the third successful manned mission to the moon.
In 2006, Samuel Alito was confirmed by the Senate and sworn in as a Supreme Court justice, and I put up stickers all over with his picture and the words "We're fucked."
In 2006, the Senate approved Ben Bernanke as chairman of the Federal Reserve.
Born on This Day
1601 – Pieter de Bloot, Dutch painter (d. 1658)
1872 – Zane Grey, American novelist (d. 1939)
1892 – Eddie Cantor, American actor and singer (d. 1964)
1894 – Isham Jones, American bandleader and musician (d. 1956)
1902 – Tallulah Bankhead, American actress (d. 1968)
1905 – John O'Hara, American writer (d. 1970)
1905 – Diana Napier, British actress (d. 1982)
1915 – William Crosbie, Scottish artist (d. 1999)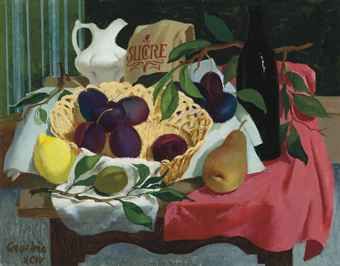 1915 – Alan Lomax, American musicologist (d. 2002)
1919 – Jackie Robinson, American baseball player (d. 1972)
1921 – John Agar, American actor (d. 2002)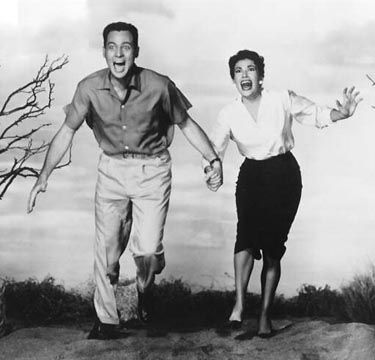 1921 – Carol Channing, American actress and singer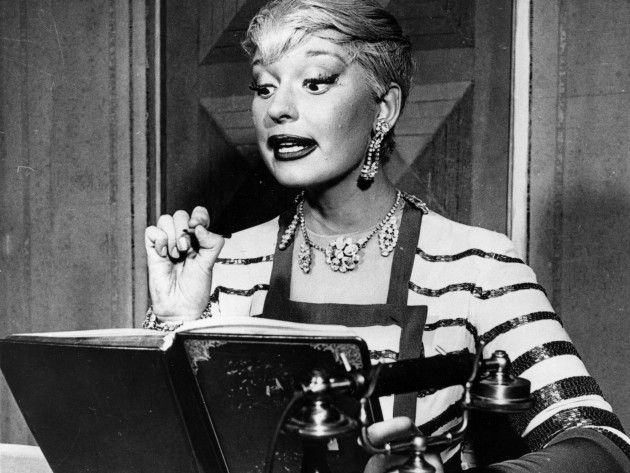 1922 – Joanne Dru, American actress (d. 1996)
1923 – Norman Mailer, American writer and journalist (d. 2007)
1925 – Benjamin Hooks, American civil rights activist (d. 2010)
1929 – Jean Simmons, English American actress (d. 2010)
1934 – James Franciscus, American actor (d. 1991)
1937 – Philip Glass, American composer
1937 – Suzanne Pleshette, American actress (d. 2008)
1938 – James G. Watt, American politician and 43rd United States Secretary of the Interior
1944 – Charlie Musselwhite, American musician
1946 – Terry Kath, American musician (Chicago) (d. 1978)
1947 – Nolan Ryan, American baseball player
1951 – Phil Manzanera, English guitarist (Roxy Music, Quiet Sun, 801)
1956 – John Lydon, English singer (Sex Pistols, Public Image Ltd.)
1959 – Kelly Lynch, American actress
1961 – Lloyd Cole, British singer (Lloyd Cole and the Commotions)
1970 – Minnie Driver, British actress
1973 – Portia de Rossi, Australian actress
1981 – Justin Timberlake, American singer ('N Sync)
Died on This Day
1788 – Charles Edward Stuart (aka Bonnie Prince Charlie), the exiled Jacobite claimant to the thrones of England, Scotland, and Ireland (b. 1720)
1891 – Ernest Meissonier, French painter/etcher/sculptor (b. 1815)
1933 – John Galsworthy, English writer, Nobel laureate (b. 1867)
1956 – A. A. Milne, English author (b. 1882)
1969 – Meher Baba, Indian guru (b. 1894)
1970 – Slim Harpo, American singer (b. 1924)
1974 – Samuel Goldwyn, Polish-born film studio executive (b. 1882)
1976 – Ernesto Miranda, American litigant (b. 1941)
2007 – Lee Bergere, American actor (b. 1924)
2007 – Molly Ivins, brilliant and much-missed American political columnist and author (b. 1944)
2012 – Dorothea Tanning, American visual artist (b. 1910)
Today is
National Popcorn Day

Brandy Alexander Day (yes, please!)

Backward Day (do everything backwards)

Child Labor Day

Inspire Your Heart with Art Day