No really, that's what he said:
Four years ago, I know that many Americans felt a fresh excitement about the possibilities of a new president. That president was not the choice of our party but Americans always come together after elections. We are a good and generous people who are united by so much more than what divides us.
Of course, on the day of Obama inauguration, the Congressional Republican leadership held a secret meeting where they agreed to oppose President Obama on everything (whether it was their idea or not), including every single economic proposal — all while the U.S. economy was crashing.
As President Barack Obama was celebrating his inauguration at various balls, top Republican lawmakers and strategists were conjuring up ways to submarine his presidency at a private dinner in Washington.

The event — which provides a telling revelation for how quickly the post-election climate soured — serves as the prologue of Robert Draper's much-discussed and heavily-reported new book, "Do Not Ask What Good We Do: Inside the U.S. House of Representatives."

According to Draper, the guest list that night (which was just over 15 people in total) included Republican Reps. Eric Cantor (Va.), Kevin McCarthy (Calif.), Paul Ryan (Wis.), Pete Sessions (Texas), Jeb Hensarling (Texas), Pete Hoekstra (Mich.) and Dan Lungren (Calif.), along with Republican Sens. Jim DeMint (S.C.), Jon Kyl (Ariz.), Tom Coburn (Okla.), John Ensign (Nev.) and Bob Corker (Tenn.). The non-lawmakers present included Newt Gingrich, several years removed from his presidential campaign, and Frank Luntz, the long-time Republican wordsmith. Notably absent were Senate Minority Leader Mitch McConnell (R-Ky.) and House Minority Leader John Boehner (R-Ohio) — who, Draper writes, had an acrimonious relationship with Luntz.

For several hours in the Caucus Room (a high-end D.C. establishment), the book says they plotted out ways to not just win back political power, but to also put the brakes on Obama's legislative platform.
The logic is inescapable. The Republican nominee for President of the United States thinks the leadership of his party are neither good, nor generous people. Since Americans always come together after elections and Republicans plotted to do the opposite, and have in fact executed those plans, Republicans are not Americans.
Q.E.D.
And hey, how about Clint Eastwood?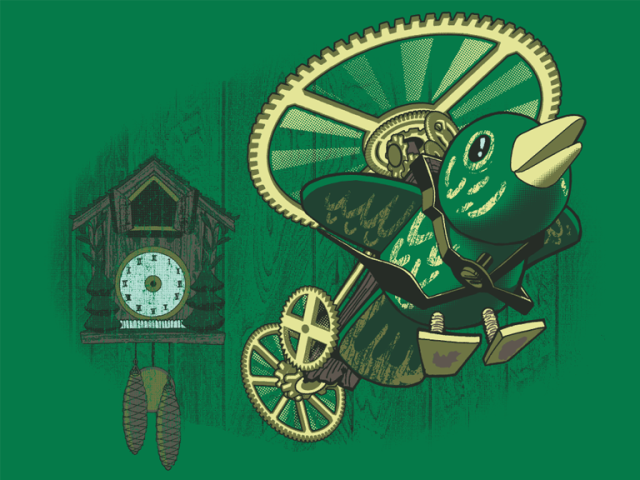 [poll id="
95
"]