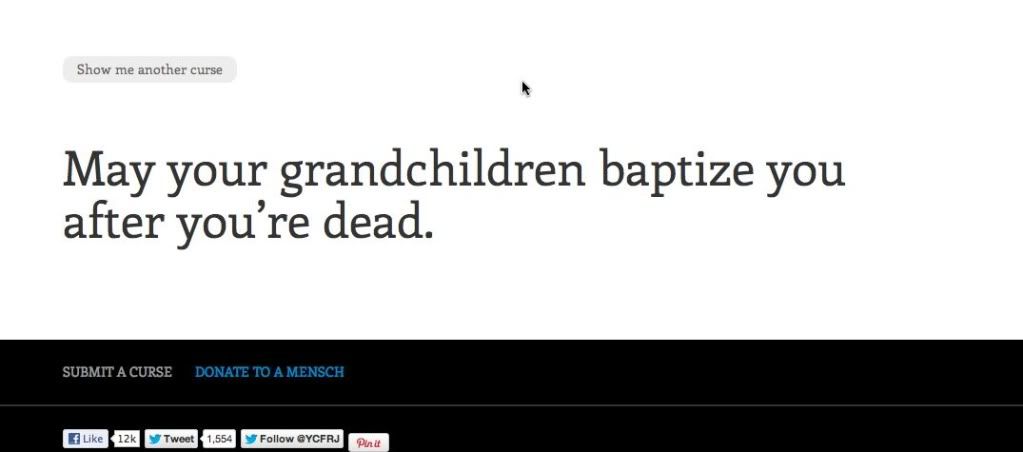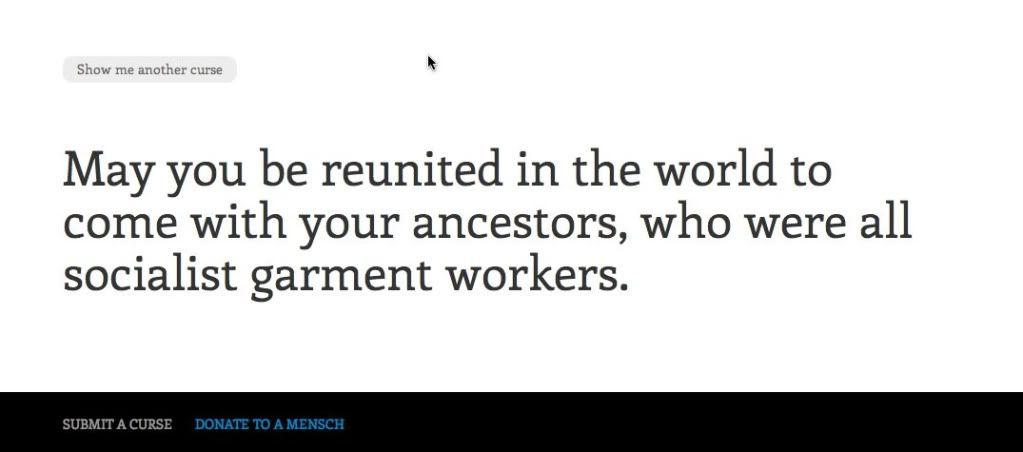 Greetings, Moose!
I've been scarce in these here parts, due to an almost unbelievable family drama. The drama is not over, but I'm taking a brief respite from it to drop in, say hi, tell you that I have missed being among you, and to provide you with a delicious treat:
Yiddish Curses for Republican Jews
http://www.yiddishcursesforrep…
Ess, ess, mein Kind!