There's plenty wrong, but this is in my craw today: People who think that the poor and middle class are too ignorant to think for themselves.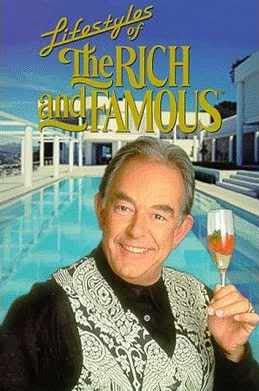 Exhibit P:
The line of Range Rovers, BMWs, Porsche roadsters and one gleaming cherry red Ferrari began queuing outside of Revlon Chairman Ronald Perelman's estate off Montauk Highway long before Romney arrived, as campaign aides and staffers in white polo shirts emblazoned with the logo of Perelman's property — the Creeks — checked off names under tight security.

A New York City donor a few cars back, who also would not give her name, said Romney needed to do a better job connecting. "I don't think the common person is getting it," she said from the passenger seat of a Range Rover stamped with East Hampton beach permits. "Nobody understands why Obama is hurting them.

"We've got the message," she added. "But my college kid, the baby sitters, the nails ladies — everybody who's got the right to vote — they don't understand what's going on. I just think if you're lower income — one, you're not as educated, two, they don't understand how it works, they don't understand how the systems work, they don't understand the impact."
Exhibit Q:
A woman in a blue chiffon dress poked her head out of a black Range Rover here on Sunday afternoon and yelled to an aide to Mitt Romney. "Is there a V.I.P. entrance? We are V.I.P." ….

A few cars back, Ted Conklin, the owner of the American Hotel in Sag Harbor, long a favorite of the Hamptons' well-off and well-known, could barely contain his displeasure with Mr. Obama. "He is a socialist. His idea is find a problem that doesn't exist and get government to intervene," Mr. Conklin said from inside a gold Mercedes, as his wife, Carol Simmons, nodded in agreement.
These people spent more on dinner than I make in a year. Look, I'm a capatalist (mostly), but SRSLY? Since Romney's money has more foreign policy experience than he does, shouldn't he be Running for President of the Caymans?
Per 'teh wiki':
A snob is someone who believes that some people are inherently inferior to him or her for any one of a variety of reasons, including real or supposed intellect, wealth, education, ancestry, class, taste, beauty, nationality, etcetera. Often, the form of snobbery reflects the snob's personal attributes. For example, a common snobbery of the affluent is the belief that wealth is either the cause or result of superiority, or both.

Popular etymology holds that "snob" comes from "sine nobilitate" or "sans noblesse" meaning "without nobility"; however this is incorrect.

Snobbery existed even in mediaeval feudal aristocratic Europe, when the clothing, manners, language and tastes of every class were strictly codified by customs or law. Chaucer, a poet moving in the court circles, noted the provincial French spoken by the Prioress among the Canterbury pilgrims:

And French she spoke full fair and fetisly

After the school of Stratford atte Bowe,

For French of Paris was to her unknowe.
We've got a Snob constituency in this country, to be sure, and they'd like nothing more than to elect one of their own to the Presidency. Well, what do you all have to say about that?