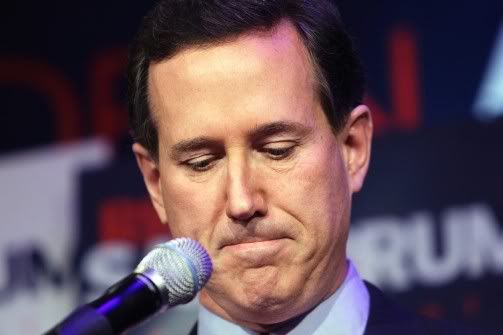 Rick Santorum is suspending his campaign so that he can spend more time with his family.
We made the decision over the weekend that while this presidential race is over for me, and we will suspend our campaign effective today, we are not done fighting. We're going to continue to fight for the Americans who stood up and gave us that air under our wings that allowed us to accomplish things that no political expert would have expected.
Rick did not endorse Mittens or even mention him by name.
And then there were three…