Thought we needed a new open thread, figured I'd kick it off with this Facebook status from a friend:

Dear Pres. Obama, what part of $5.00 a gallon gas sucks ass do you not understand? And no, I'm not trading in my F-150 for a hybrid.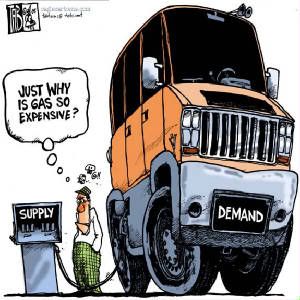 My answer is simple..so shut up and deal with it. His:

Gas is $5.00 because you liberals won't let anyone drill for more oil. More oil = more gas, but you liberals are more concerned about stupid dolphins and getting me out of my truck than hardworking Americans.
Ah America, where we want our problems solved, without having to sacrifice anything.