By: inoljt, http://mypolitikal.com/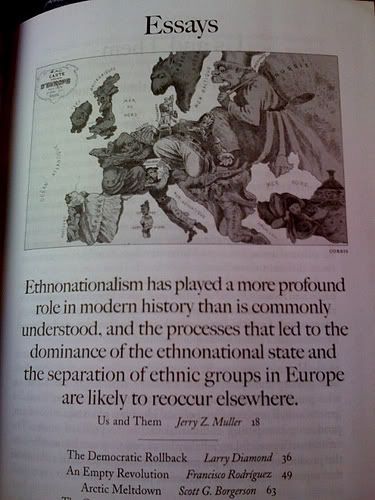 In 1996 scholar Samuel P. Huntington wrote a famous book titled "The Clash of Civilizations." Huntington postulated that after the Cold War:

In this new world, local politics is the politics of ethnicity; global politics is the politics of civilizations. The rivalry of the superpowers is replaced by the clash of civilizations. In this new world the most pervasive, important, and dangerous conflicts will not be between social classes, rich and poor, or other economically defined groups, but between peoples belonging to different cultural entities. Tribal wars and ethnic conflicts will occur within civilizations.
I recently had the pleasure of reading through much of Huntington's book. Huntington posits that the West will be challenged by two civilizations: the "Islamic civilization" and the "Sinic civilization."
More below.