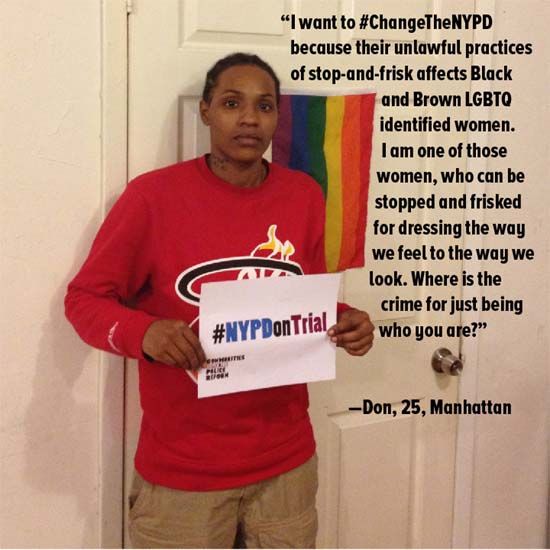 Though this story is about specific organizing in NYC, I think it's important to share the steps that are being taken there by a broad based coalition of progressive activists, which can be applied across the U.S.
New York City's Stop and Frisk laws are racist, and negatively affect black, brown, and gay New Yorkers. A majority of those who have been targeted are young people. Communities United for Police Reform is organizing to stop this.
Communities United for Police Reform (CPR) is an unprecedented campaign to end discriminatory policing practices in New York, bringing together a movement of community members, lawyers, researchers and activists to work for change. The partners in this campaign come from all 5 boroughs, from all walks of life and represent many of those most unfairly targeted by the NYPD. This groundbreaking campaign is fighting for reforms that will promote community safety while ensuring that the NYPD protects and serves all New Yorkers. We are a movement that is here to stay – a Campaign that will be a visible, lasting presence on the streets of neighborhoods citywide. We will be in communities and on the streets, educating people about their rights; and in the courts and on the steps of City Hall and the state capitol, demanding change to the NYPD — until these policies end.