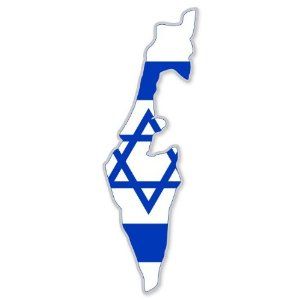 One of the most debilitating and divisive aspects of the discourse surrounding the Israeli-Palestinian conflict is the way constituencies engage the question of how anti-Zionism relates to anti-Semitism. Very often, the division on this question is dichotomous and creates a binary of extreme positions that cannot engage with one another.
One of these sides sees anti-Zionism, and indeed all criticism of what they call the settlement of Judea and Samaria, as anti-Semitism masquerading as political critique and individuals with humanitarian intentions being manipulated unwittingly by anti-Semites. These folks emphasize how Israel, even when they grant its imperfections, is singled out for disproportionate criticism, that it is inaccurately depicted as the root of all discord in the Middle East and the primary source of tension between the Muslim world and the west. And even when they grant that criticism of Israel doesn't have to be anti-Semitic, at least in theory, they argue that it almost always is and must be viewed through the lens of this question. Israel's critics must be considered guilty of anti-Semitism or of unwitting and naïve collusion with anti-Semites, until categorically proven otherwise.
The other side, as is so often the case in this ideologically over-determined debate, seems its mirror image. These folks argue that the accusation of anti-Semitism is a canard meant to silence valid criticism of Israeli policies and that the occupation of the West Bank and the blockade of Gaza are the primary causes of contemporary anti-Semitism. Furthermore, they accuse the "Israel Lobby" of manipulating US politics, and thus international politics, to support Israel's continued repression and exploitation of Palestinians against American interests and values. This accusation strikes their opponents as all too close to the ugly conspiracy theories emanating from the anti-Semitic forgery known as The Protocols of the Elders of Zion, which depicted international Jewry as the ultimate source of all war and suffering in the world.