Good morning, bomberistas! Today is the day that slksfca has his surgery, so let's all keep him in our thoughts.
Interrogatories
Do you prefer tropical climates or multi-season climates? Do your tastes run traditional or modern (or maybe a mix)? What is your favorite folk or fairy tale? Why? What is your favorite thing to watch on YouTube (cat videos, movie trailers, new hits, old songs, old movies, documentaries…)? Best biography/autobiography you ever read?
The Twitter Emitter
Arguing that sequester was Obama's idea like saying it was your idea to give wallet to mugger when he said, "your money or your life."

— Noam Scheiber (@noamscheiber) February 24, 2013
. @kagrox"Better you be devastated than I be wrong." -A Republican

— Jill Groce (@AuntJill) February 25, 2013
I'm no expert, but I'd guess that real commandos wear underwear. And kill people.

— William K. Wolfrum (@Wolfrum) February 25, 2013
As best as I can tell, the only people who are fully metric-fluent in America are scientists and drug traffickers.

— Neil deGrasse Tyson (@neiltyson) February 26, 2013
It's nice of Italy to have politics that are way stupider than America's so we look good by comparison.

— Josh Barro (@jbarro) February 26, 2013
I'm wearing Armani for this tweet.

— William K. Wolfrum (@Wolfrum) February 26, 2013
Never underestimate how far the GOP will go to stop the nomination of a Secretary of Defense who doesn't want to be a Secretary of War.

— LOLGOP (@LOLGOP) February 26, 2013
Diamonds are a girl's best friend and an impoverished Sierra Leonean child laborer's worst nightmare.

— God (@TheTweetOfGod) February 26, 2013
House of Cards. A TV host asked a politician a tough follow-up question. NOT BELIEVABLE.

— Danforth France (@danforthfrance) February 26, 2013
The difference between pro wrestling and the Tea Party is everybody knows that the Tea Party is fake. bit.ly/XCk6wz

— LOLGOP (@LOLGOP) February 26, 2013
House Republicans announce plan to replace crumbling infrastructure with new 'Build Your Own Roads and Bridges, You Moochers' initiative

— The Daily Edge (@TheDailyEdge) February 25, 2013
Taking down The Scooter Store® is a genius vote suppression technique. Do you think those lazy Teabaggers will STAND in line to vote?

— kara vallow (@teenagesleuth) February 24, 2013
On This Day
In 1815, Napoleon was able to escape from Elba.
In 1919, Woodrow Wilson signed the act of Congress that created Grand Canyon National Park.
In 1920, the German expressionist film, The Cabinet of Doctor Caligari, inspiration to goth kids everywhere, premiered.
In 1929, Calvin Coolidge signed an Executive Order creating Grand Teton National Park in Wyoming.
In 1971, U.N. Secretary General U Thant signed a United Nations proclamation making the vernal equinox Earth Day.
In 1980, full diplomatic relations were established between Egypt and Israel.
In 1987, the Tower Commission rebuked President Ronald Reagan for not controlling his national security staff.
In 1993, a truck bomb parked below the North Tower of New York's World Trade Center exploded, killing 6 and injuring over a thousand.
Born on This Day
1564 – Christopher Marlowe, English dramatist (d. 1593)
1740 – Giambattista Bodoni, Italian publisher and engraver and font guy. (d. 1813)
1802 – Victor Hugo, French writer (d. 1885)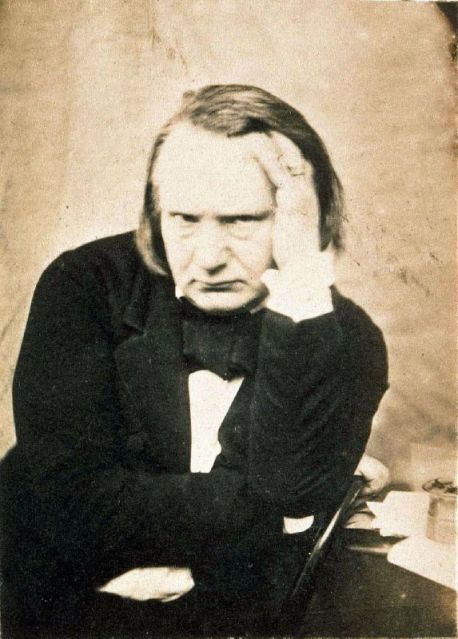 1808 – Honoré Daumier, French painter, illustrator, and sculptor (d. 1879)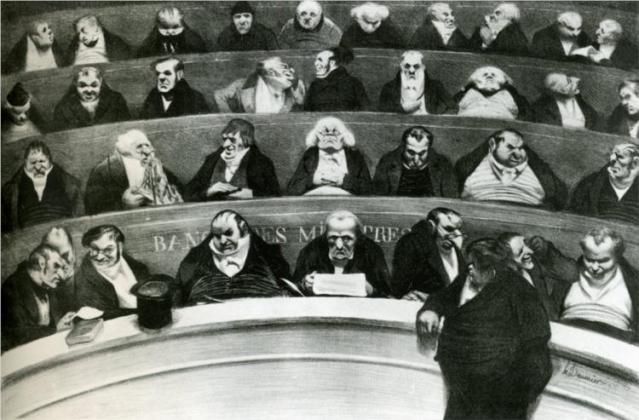 1829 – Levi Strauss, German-born businessman (who did not invent jeans, just manufactured them). (d. 1902)
1836 – Elihu Vedder, painter (d. 1923)
1846 – William F. "Buffalo Bill" Cody, American frontiersman (d. 1917)
1866 – Herbert Henry Dow, American chemical industrialist (d. 1930)
1887 – William Frawley, American actor (d. 1966)
1906 – Madeleine Carroll, English actress (d. 1987)
1908 – Tex Avery, American cartoonist (d. 1980)
1909 – Fanny Cradock, English food writer and broadcaster (d. 1994)
1916 – Jackie Gleason, American actor, writer, composer and comedian (d. 1987)
1918 – Theodore Sturgeon, American writer (d. 1985)
1920 – Tony Randall, American actor (d. 2004)
1921 – Betty Hutton, American actress and singer (d. 2007)
1922 – Margaret Leighton, British actress (d. 1976)
1926 – Miroslava, Mexican actress (d. 1955)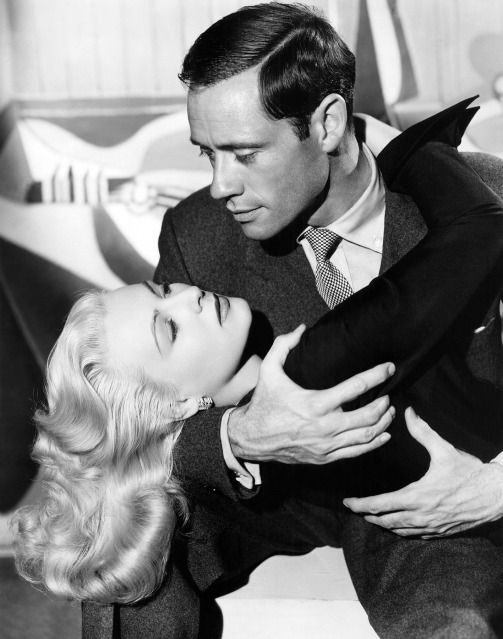 1928 – Ariel Sharon, 11th Prime Minister of Israel (2001-2006)
1931 – Robert Novak, American wingnut political columnist aka Novakula (d. 2009)
1932 – Johnny Cash, American country singer (d. 2003)
1943 – Bob Hite, American singer (Canned Heat) (d. 1981)
1945 – Mitch Ryder, American musician (The Detroit Wheels)
1948 – Sharyn McCrumb, American mystery writer
1949 – Elizabeth George, American mystery writer
1958 – Tim Kaine, American politician
1960 – Jaz Coleman, British musician (Killing Joke)
1968 – Tim Commerford, American bassist (Rage Against the Machine and Audioslave)
1971 – Erykah Badu, American singer (Soulquarians)
1972 – Jonny Quinn, Northern Irish drummer (Snow Patrol)
Died on This Day
1360 – Roger Mortimer, 2nd Earl of March, English military leader (b. 1328)
1726 – Maximilian II Emanuel, Elector of Bavaria (b. 1662)
1813 – Robert Livingston, American signer of the Declaration of Independence (b. 1746)
1933 – Princess Thyra, daughter of Christian IX of Denmark (b. 1853)
1966 – Mientje Kling, Dutch actress (b. 1894)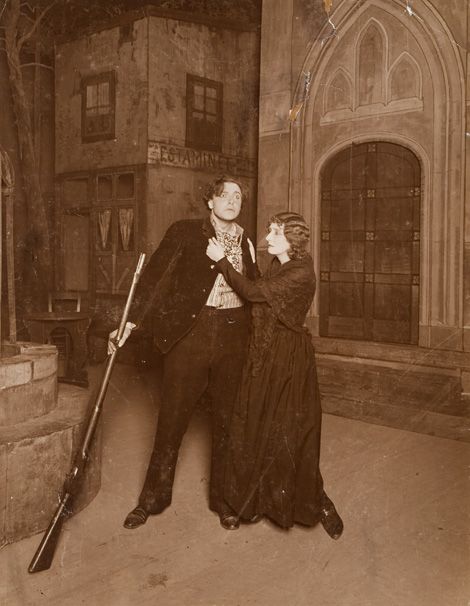 1989 – Roy Eldridge, American musician (b. 1911)
1990 – Cornell Gunter, American singer (The Coasters) (b. 1938)
1991 – Slim Gaillard, American Jazz singer/songwriter (b. 1916) (skip to about 1:07)
1993 – Constance Ford, American actress (b. 1923)
1994 – Bill Hicks, American comedian (b. 1961)
2008 – Buddy Miles, American drummer (Band of Gypsies and Electric Flag) (b. 1947)
2012 – Trayvon Martin, American homicide victim (b. 1995)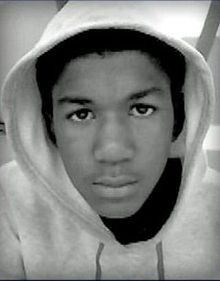 Today is
National Pistachio Day

Tell a Fairy Tale Day

For Pete's Sake Day