W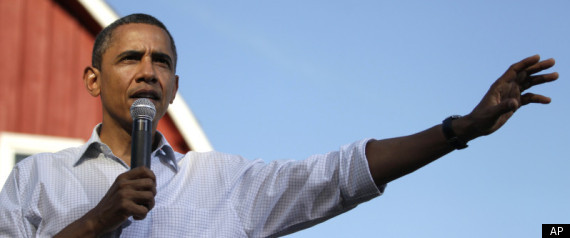 ell, it surely is on. Presidential quote of the day?:


Obama also mocked the tea party, without mentioning it by name, and Republican candidates who sign anti-tax and other pledges.

"I take an oath," he said. "I don't go around signing pledges."

Jim Kuhnhenn – Obama Holds Town Hall Meetings As Bus Tour Rolls Through Illinois Huffington Post 17 Aug 11

Well said, sir. And a reminder the search for a commander-in-chief is already well under way and we are sure gettin' a big vaccination dose of Governor Rick Perry:


The governor angered even some Republicans after he said Monday night it would be "almost… treasonous" for the Fed to expand the money supply to try to improve the economy. He also said things could get "ugly" for Mr. Bernanke back in the Lone Star State.

"Threatening the Fed chairman is probably not a good idea," White House spokesman Jay Carney said Tuesday.

The Perry campaign suggested Tuesday the governor is getting used to a national campaign after building a public persona in Texas that includes antagonizing Washington with eyebrow-raising remarks. "There are always new things to learn," Ray Sullivan, the governor's communications' director told Washington Wire. Mr. Perry was noticeably more soft-spoken Tuesday during campaign stops in Iowa.

Danny Yadron – Perry: 'I Got in Trouble Talking About the Fed' WSJ 17 Aug 11

Though insider opinion was that Perry would rather be talking about that than the initial criticism he immediately received from the Right. Michele is lighting up the tubes with the fact-checking on recent remarks she would have easily breezed over in the past. And one of her Ames facilitators turns out to be a spooky sort of Christianist mercenary in a past Ugandan incident. Santorum defends the honour of the Federal Reserve. Paul supporters decry their lack of earned media, though everyone seems to get it they are a "mile deep and an inch wide." Huntsman turns out to be a "climate change" non-sceptic (so 2016). Rove tells us, belatedly, that we are not a "Christian nation." And Obama, bless his retail heart, is on a bus tour.
All candidates' staffers cleaning straw and cow-flops off the shoes of their respective charges? Check. The campaign has begun.
The criticism of Obama's bus tour seems to be a bit uncharitable. Everyone else gets a swing and his is the bully pulpit we have heard so much about:


Obama agreed that the tense, last-minute negotiations over lifting the debt ceiling had sapped consumer confidence. "It was inexcusable," he said.

Jim Kuhnhenn – Obama Holds Town Hall Meetings As Bus Tour Rolls Through Illinois Huffington Post 17 Aug 11

One guesses. Right… Into the lists. Let the Devil take the hindmost and loose the dogs of politics. Can't say Obama's been caught napping.