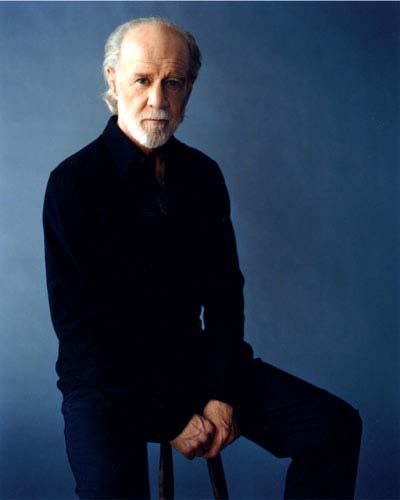 Reading the news today, like this WaPo piece; Supreme Court Rules that Government Can Fine for 'Fleeting Expletives', and blogger responses, brought back memories of Pacifica radio, when WBAI-FM aired George Carlin's "7 Dirty Words"

In 1973, New York listener-supported radio station, WBAI-FM (owned by the Pacifica Foundation), aired Carlin's routine which brought a complaint from a father whose son had heard the broadcast. The Federal Communications Commission was notified, an investigation ensued, and eventually WBAI-FM was fined for broadcasting obscene content. WBAI-FM appealed the ruling and it eventually went to the highest court in the United States.
I am a Pacifica graduate; worked at both WBAI-FM NY and WPFW-FM in DC, and I remember reading segments of the Bible, and Shakespeare on air to illustrate that the airwaves should allow "Free Speech". What I read from both texts would not have passed muster under censorship.
Censorship of words – is dangerous. Pacifica radio aired Paul Robeson when he was banned and blacklisted in the US. They did full readings of Ulysses by James Joyce to discuss censorship.

Ulysses, Joyce's eighth published book, was first published serially in the American literary magazine, The Little Review, from March 1918 to December 1920. The magazine's editors, Margaret Anderson and Jane Heap, fought to prevent suppression of Joyce's work on grounds of obscenity and immorality. In the end, however, the censors won a court order against Anderson and Heap, restraining them from any further printing of Ulysses.

Two years later, with the aid of his friend Ezra Pound, Joyce was able to interest Sylvia Beach and her publishing firm, Shakespeare and Company, in his controversial, modernist novel. On February 2, 1922, Ulysses was published by Shakespeare and Company in Paris through the printing services of Maurice Darantiere at Dijon. It was not until December 6,1933, that the ban on Ulysses was lifted in the United States.
Last year, the NY Times reported on controversy over the live readings of Joyce at Symphony Space.
For those of you who have never heard or seen George Carlin's routine – here are video and audio versions:
A full transcript of Carlin's monologue is here
For those of you who might be interested, the Supreme Court decision is here.
U.S. Supreme Court

FCC v. PACIFICA FOUNDATION, 438 U.S. 726 (1978)

438 U.S. 726

FEDERAL COMMUNICATIONS COMMISSION v. PACIFICA FOUNDATION ET AL.

CERTIORARI TO THE UNITED STATES COURT OF APPEALS FOR THE DISTRICT OF

COLUMBIA CIRCUIT

No. 77-528.

Argued April 18, 19, 1978

Decided July 3, 1978
CNN reports today Supreme Court rules against networks on indecent speech

and references Carlin, at the end:


The Supreme Court first ventured into the broadcast speech debate in 1978, when it ruled as indecent a monologue by comedian George Carlin on society's taboo surrounding "seven dirty words." The bit had received some radio airplay. Stevens, 89, was the author of that opinion.
They report:


The 5-4 vote was a victory for Bush-era officials who pushed fines and sanctions when racy images and language reached the airwaves.

Controversial words have been aired in scripted and unscripted instances on all the major over-the-air networks in the past six years, when the Federal Communications Commission began considering a stronger, no-tolerance policy.

"It suffices the new policy is permissible under the statute, there are good reasons for it, and the agency believes it to be better," Justice Antonin Scalia wrote for the majority.

The high court, however, refused to decide whether the commission's policy violates the First Amendment guarantee of free speech. It ruled only on the agency's enforcement power. The justices ordered the free-speech aspect to be reviewed again by a federal appeals court.
I believe if you don't like what you hear – turn the dial, or change the channel. Period.
Pacifica radio turned 60 on April 15th.
Pacifica Radio turns 60 years old today, April 15, 2009. Lew Hill and a staff of four launched the first listener-supported radio station in the world on April 15, 1949 at 3:00 PM, in a makeshift Berkeley studio, with the words: "This is KPFA Berkeley."

KPFA, Berkeley CA

The rest is History. Four more cities gained the sound of Pacifica when local residents created new Pacifica stations KPFK in Los Angeles, WBAI in New York City, KPFT in Houston, and WPFW in Washington DC.

Pacifica also inspired a movement of community radio stations throughout the United States, many who are independent and locally based, but are affiliates. As a result, the Pacifica Network, today, includes approximately 150 stations, that collaborate daily to bring grassroots community radio and free media to American citizens.

For sixty years, since the McCarthy era, America's oldest independent media network has defied political pressures and the conventions and internal censors inherent to mainstream media. A haven and training ground for artists and journalists, Pacifica has been the vanguard of free media. Breaking important news, providing historical and political analysis, and discovering some of our greatest artistic talents, Pacifica Radio has brought us the great voices of each era.

A belated happy birthday to Pacifica, and George Carlin's birthday is approaching; he was born – May 12, 1937.
Kudos to both.