I'm writing this in part because of a slight disagreement I just had with a fellow liberal over what constitutes torture, and I'm really hoping this will open up a productive discussion.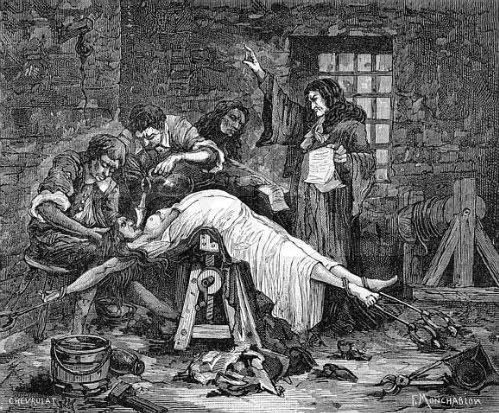 The Department of Justice released four memos yesterday detailing the use of waterboarding and other drastic interrogation techniques. President Obama has called this "a time for reflection, not retribution," and has stated that the CIA officials involved will not be punished.
The memos consist of previously undisclosed opinions written by the Office of Legal Counsel(OLC) from 2002-2005. In releasing the memos, Mr. Obama said that he hoped to set the record straight about what techniques were employed. The president stated that in general he believes that national security information must remain classified, but these memos presented unique challenges.
The Times has written up detailed descriptions for each interrogation technique, but the short list is as follows:
1. Dietary manipulation

2. Nudity

3. Attention grasp

4. Walling

5. Facial hold

6. Facial slap or insult slap

7. Abdominal slap

8. Cramped confinement

9. Wall standing

10. Stress positions

11. Water dousing

12. Sleep deprivation (more than 48 hours)

13. The Waterboard
When I think of a list of torture methods, this honestly isn't what comes to mind. I think of the stuff these images are portraying.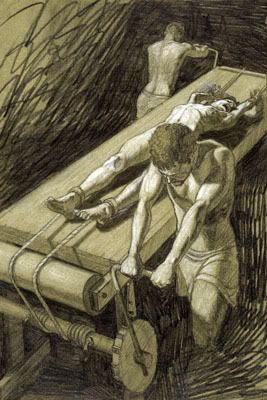 But that tendency is likely a product of an overactive imagination and possibly too much time spent reading about such things as a child. I bet the CIA hasn't made use of a single iron maiden since this war started. Still… even though I don't see that list in my head when I think "torture", I DO think "torture" when I read that list. No, it's not my preconceived notion of torture — it isn't the Inquisition — but several of those interrogation techniques (though perhaps not all) still very much constitute "torture" in my mind.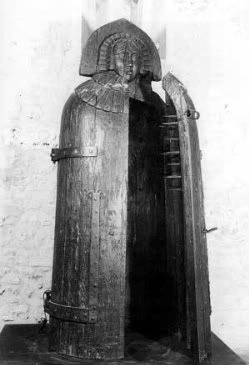 But here's the issue which prompted me to write this diary: Apparently the Bush administration approved the use of insects for the purpose of torturing a prisoner back in 2002. Specifically, the use of "insects placed in a confined box" was approved during the interrogation of Al Qaeda official Abu Zubaydah. I should note before continuing that, "for reasons unrelated to any concerns that it might violate the [criminal] statute," the CIA never used the technique and removed it from the list of authorized interrogation methods.
The CIA desire to use insects during interrogations has not previously been disclosed, according to two civil liberties experts contacted by TIME. The Bybee memorandum, which was written on August 1, 2002, described the CIA's plans for using insects this way:

"You [the CIA] would like to place Zubaydah in a cramped confinement box with an insect. You have informed us [the Department of Justice] that he appears to have a fear of insects. In particular, you would like to tell Zubaydah that you intend to place a stinging insect into the box with him. You would, however, place a harmless insect in the box. You have orally informed us that you would in fact place a harmless insect such as a catapiller in the box with him."

Time, emphasis mine
I initially missed the information in the second declassified memo released yesterday about the insect interrogation technique not actually being used, so I entered into the disagreement with my friend under the mistaken impression that it had. I don't think the fact that the CIA ultimately decided against the use of the technique means that my point is moot though. At the crux of the discussion was a general disagreement on where to draw lines. Can we call the use of a technique that exploits an individual's irrational fear of something harmless (or relatively harmless) torture? Can we call something torture when it causes no measurable physical harm or distress? Can psychological torture be just as wrong as physical torture?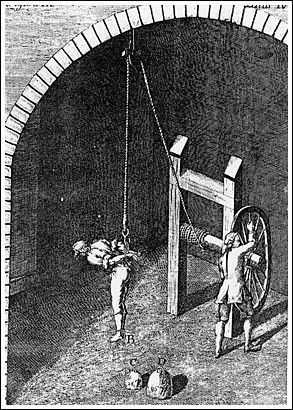 When I heard about the insect interrogation technique on the news yesterday afternoon, the first thing that popped into my head was a scene from 1984:
For a moment [Winston] was alone, then the door opened and O'Brien came in.

"You asked me once," said O'Brien, "what was in Room 101. I told you that you knew the answer already. Everyone knows it. The thing that is in Room 101 is the worst thing in the world."

The door opened again. A guard came in, carrying something made of wire, a box or a basket of some kind. He set it down on the further table. Because of the position in which O'Brien was standing, Winston could not see what the thing was.

"The worst thing in the world," said O'Brien, "varies from individual to individual. It may be burial alive, or death by fire, or by drowning, or by impalement, or fifty other deaths. There are cases where it is some quite trivial thing, not even fatal."

He had moved a little to one side, so that Winston had a better view of the thing on the table. It was an oblong wire cage with a handle on top for carrying it by. Fixed to the front of it was something that looked like a fencing mask, with the concave side outwards. Although it was three or four meters away from him, he could see that the cage was divided lengthways into two compartments, and that there was some kind of creature in each. They were rats.

"In your case," said O'Brien, "the worst thing in the world happens to be rats."

A sort of premonitory tremor, a fear of he was not certain what, had passed through Winston as soon as he caught his first glimpse of the cage. But at this moment the meaning of the masklike attachment in front of it suddenly sank into him. His bowels seemed to turn to water.

"You can't do that!" he cried out in a high cracked voice. "You couldn't, you couldn't! It's impossible."

– George Orwell; 1984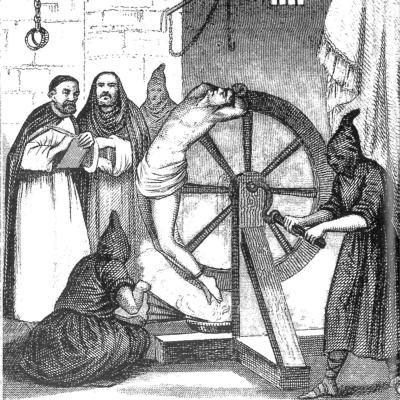 Granted, 1984 is a work of fiction, but I still think it makes an important point about the power of psychological torture. The main character endures weeks upon weeks of extreme forms of physical torture, but he doesn't fully reach his final breaking point until the end, when the worst of the psychological torture is introduced. My friend knows that the insect would cause no physical harm, feels that the psychological harm is minimal, and thus believes that the technique isn't torture. I contend that the psychological trauma, both immediate and potentially longterm, of such tactics is severe enough to place them firmly in the "torture" category.
My friend wanted to know whether that meant that turning the lights out on a prisoner who was afraid of the dark was torturous. And, he asked, what about prisoners who are frightened of enclosed spaces? I don't think special rules should necessarily be made for individuals who suffer from irrational fears, but nor do I think that we should go out of our way to exploit them when interrogating such persons. No, someone who is scared of the dark doesn't deserve a special cell which stays lit all th
e time, but on the flip side, I don't think we should perpetually keep that person in the dark as a means coercing him/her into giving us information. Obviously there's nothing that can be done for detainees who are afraid of confined spaces, but that doesn't mean we should lock them in coffin-sized boxes either. There are a lot of ways of looking at this and perhaps a lot of fine lines to be drawn.
So which of the techniques approved by the Bush administration do you consider to be "torture"? All of them? Just a couple? Where do YOU draw the line?